A question we often get asked is "Can you heat a swimpond?"

The simple answer is yes, however, there are many factors to consider before heating it.

Traditional swimming pools are often heated, especially in the UK where the air temperature is much lower than other countries worldwide. When people think of a natural pool, a swimpond, they want to heat it just as you would with a traditional pool.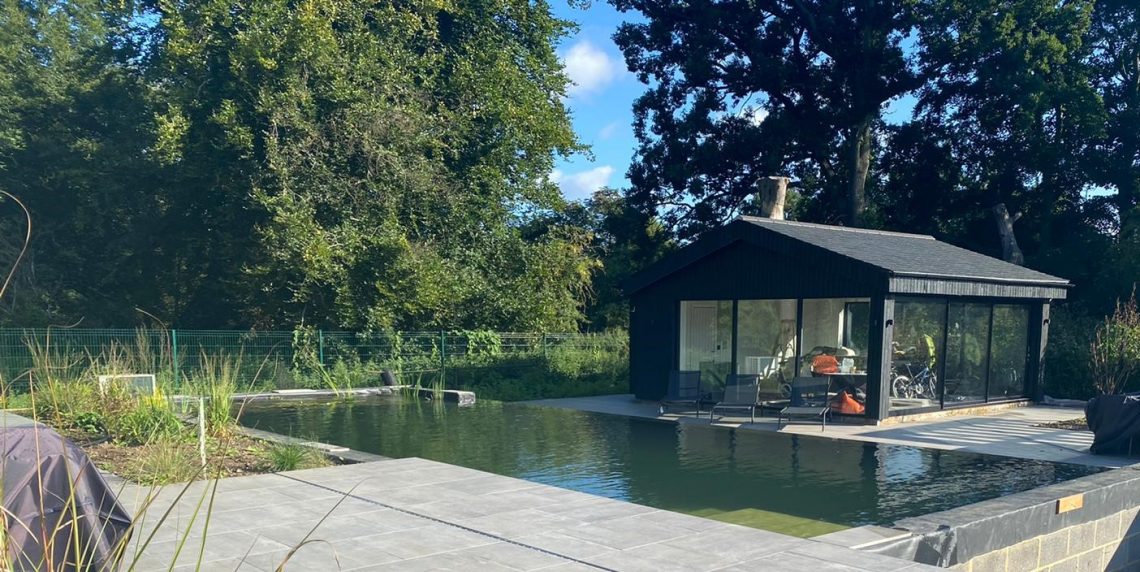 In reality, it may not be financially viable. Swimming ponds require a significant amount of energy to keep warm due to being a natural alternative to the typical swimming pool.

Types Of Pool Heaters

Pool heaters look a bit like boilers and can run off oil, electricity or gas. Some modern systems will use air-source heat pumps to extract energy from the air.

One of the problems with heating a pool is that the pool will lose heat just as soon as it gets up to the required temperature (usually 26–30°C).


A super energy- efficient system (perhaps linked to a ground-source heat pump) with a solar cover. You can invest in a solar and debris blanket, which covers the pool to minimise heat losses.
A clever option is to invest in renewables setup, which runs through a heat exchanger to heat the water. Using a solar thermal array means the pool will be heated well on the sunny days when you want to use the pool.
Another option is to use biomass. You'll need specialist advice for these more complex solutions, but the significant investment is usually well worth it.

Most of our customers opt for an air-source heat pump, with typical running costs of just £20 per day in summer, for a 11m x 4m natural pool.

So the answer is, yes it is possible, however, it is much more complicated than you may initially think!