How we work
Once you've started to think about building a pond in your garden, it can be difficult to get the idea out of your head.
Since you're here, you've probably asked yourself, "What would my garden look like with a pond?"
It's easy to imagine a beautiful pond – you can find thousands of pictures of them online. But to imagine how it would fit in your own garden is not as easy. So, before every build, we create a scaled 3D rendering to show exactly how your pond will look in your garden.
We'll plan every detail down to the last pebble. You won't have to leave anything to doubt.
A pond is an investment that lasts a lifetime – so we want to be sure that your dream pond and the pond we build are one and the same.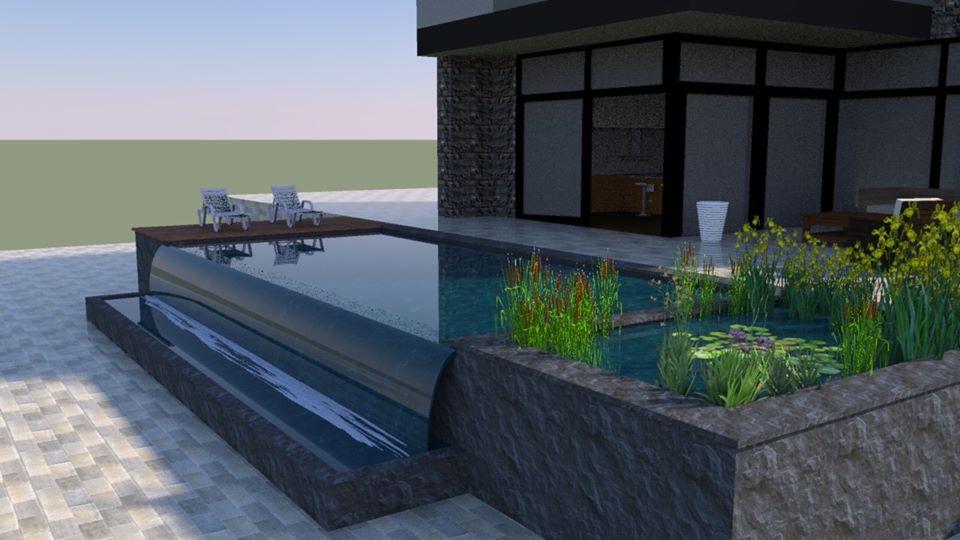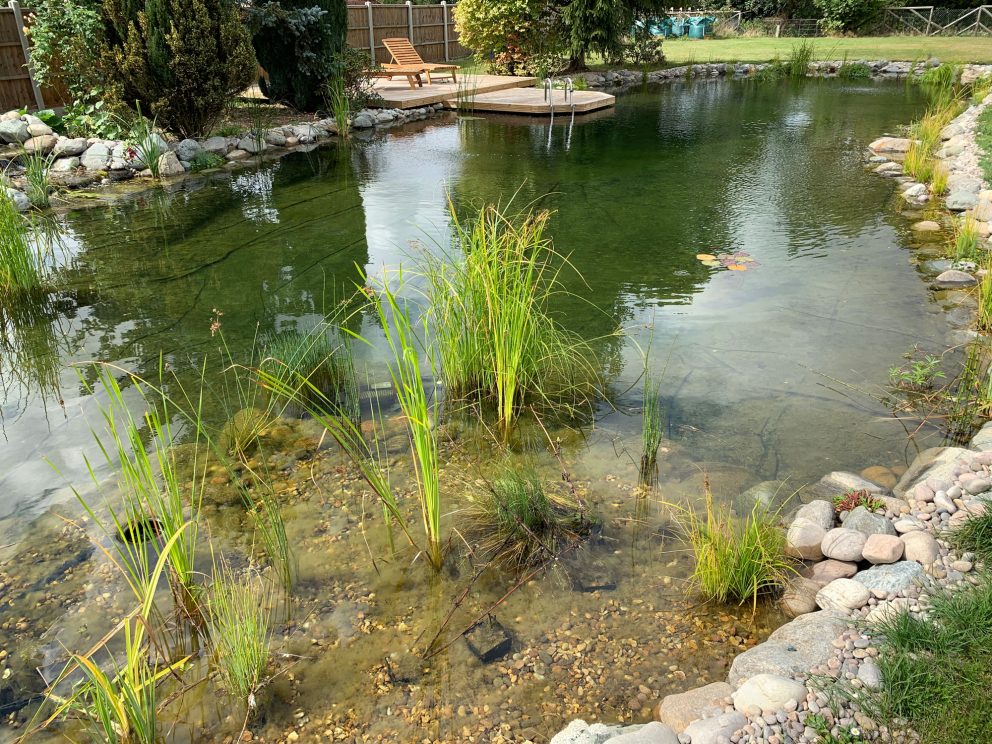 Location
A question we always get asked all the time is, "How far away are you?" That question can be answered quite simply: we are always right on your doorstep. Although our head office is based in Leicester, we are a nationwide company. This means our teams work all around the country.
Client promise
Here at Ponds by Michael Wheat, we want to design and create a pond that is easy to maintain, with a high standard of material finish.
We also want to:
deliver a high standard of work;
run a smooth process from beginning to end;
fit a filtration system that you can maintain easily; and
give our unrivalled aftercare after install.
We don't just install your pond and disappear:
All the equipment we use comes guaranteed through us, whether this is 3 years, 5 years or a lifetime.
We come back out to perform guarantee repairs and replacements for the products in the guarantee – all free of charge.
We provide your first maintenance visit free with every install.
We want our customers to see that we are a dedicated team in all areas – from marketing and sales, to design and build. Your pond journey should allow you to find this out for yourself.
Our Story
---
Potty About Plants
My name is Michael and I am the Managing Director of Ponds by Michael Wheat. My plant passion was born when I was a young boy and my dad showed me how to plant strawberry baskets.
My love for all things botanical started in 2003 when my dad took me on in his garden centre. He realised how important it was for me to get my hands dirty (literally!) and I never once looked back. There began my lifetime in the horticulture industry.
He set me off working with plants out in our family-run nursery and in no time I was learning from his 40 years of experience and plant know-how. Even to this day, dad is a font of botanical knowledge which is certainly beneficial helping me grow my own knowledge and helping my team grow.
Within six months, I'd gained enough confidence to draw up plans for the client's designs. I also gained more experience actual planting too, which for me meant I was in my element.
Evenings were spent swotting up on the Latin plant names. The first one I learned was 'Trachycarpus Fortunei Excelsa' (a hardy palm).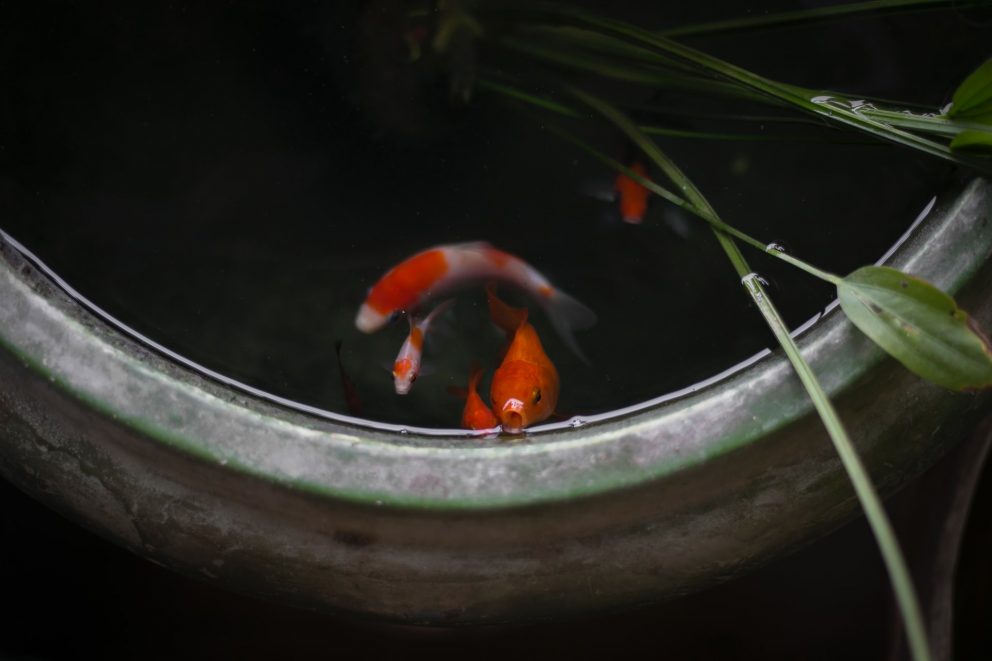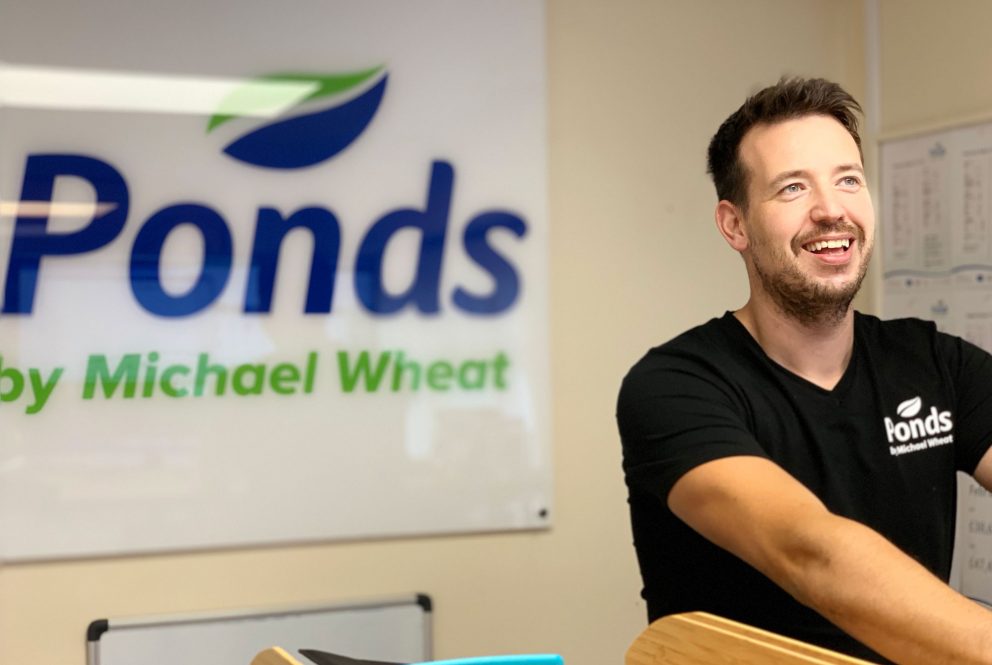 Pond Building
In 2005 I had my first encounter with the wonderful world of garden ponds. My parents had taken over a garden centre in Billesdon, Leicestershire. Here we found some plastic trays containing a few sad looking goldfish. A spark was lit. After diligent research, we decided to take on garden ponds and make a proper job of it – and I was in charge! In no time at all, we'd installed ten tanks and a decking area. We had our very own specialist pond centre.
I burned the midnight oil learning everything I could about fish, filtration, and pumps. I also became fascinated by koi and learned their Japanese names. Garden pond design soon became my passion – and when I get passionate about something, there's no stopping me (my team soon learnt this).
Before long, customers started asking me if I'd design and build their bespoke garden ponds. I leapt at the chance, and the garden pond design business snowballed. In 2010, it was time to leave the garden centre and to focus exclusively on pond and garden design, and that is when my business grew. After various name changes, I can now introduce you to Ponds by Michael Wheat.
The Good Life
Over the last ten years, the team and I have worked on hundreds of ponds. My passion for getting them right and improving our technique remains undimmed and I continually want to make them better and better.
As I write these words, business is thriving. Life is good. I am extremely lucky to have such a wonderful wife, Gemma, two beautiful daughters, Anneliese and Megan, and my young twin boys, Greyson and Ethan. What little free time I have away from the office is spent with my family, and indulging my other two passions: the movies (you should see my 93" screen!) and the twin mighty sporting icons of my hometown, Leicester City and Leicester Tigers.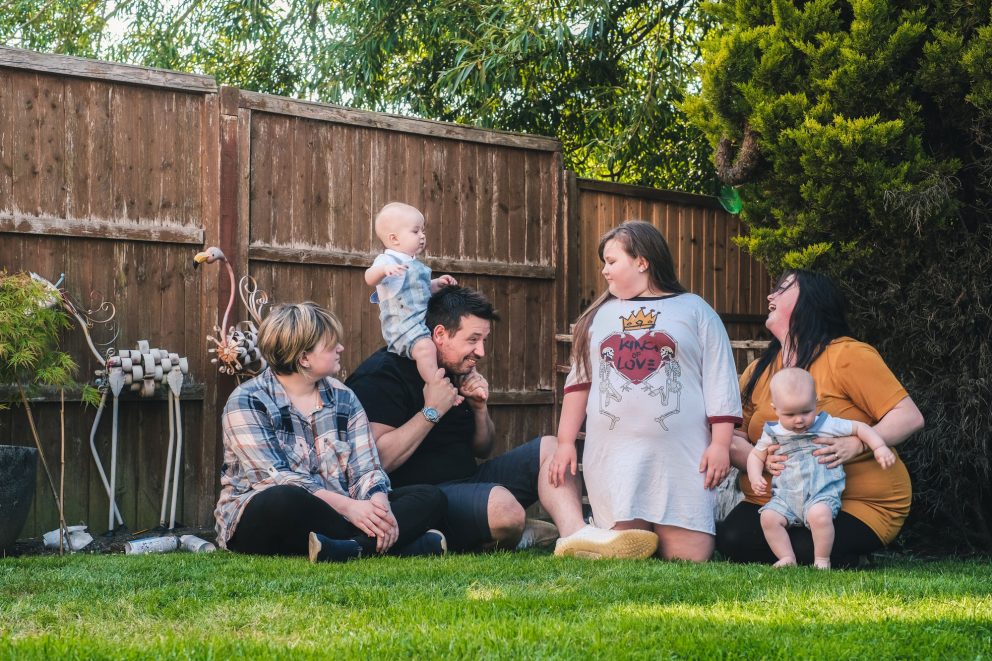 Let's Get Started
Are you looking for specialist help in redesigning your outdoor space?
Are you thinking of installing a new pond in your garden but don't know where to start?
Or are you simply looking for essential pond maintenance?
If you answered yes to at least one of these questions, then fill in the form and we'll get back to you.