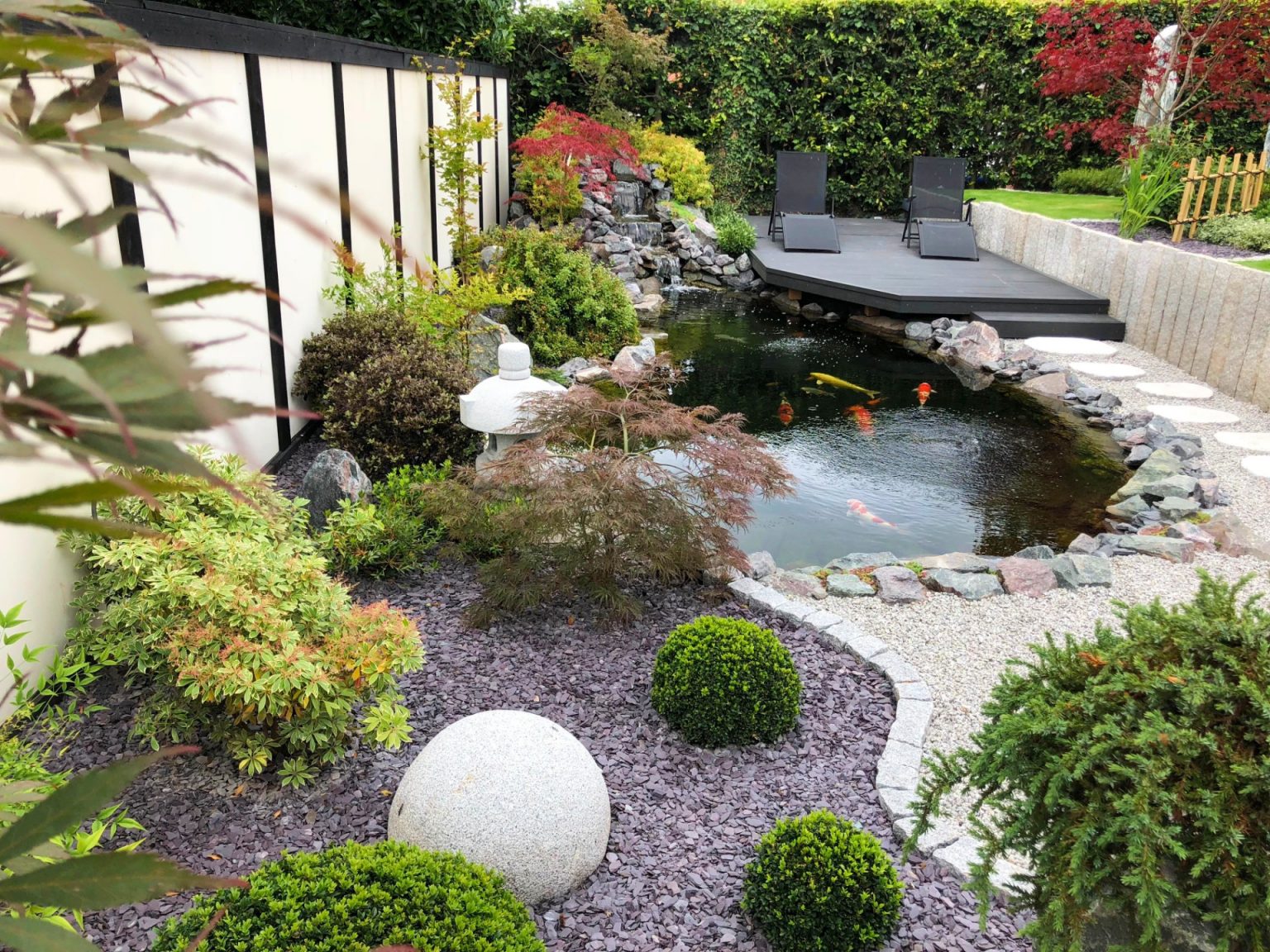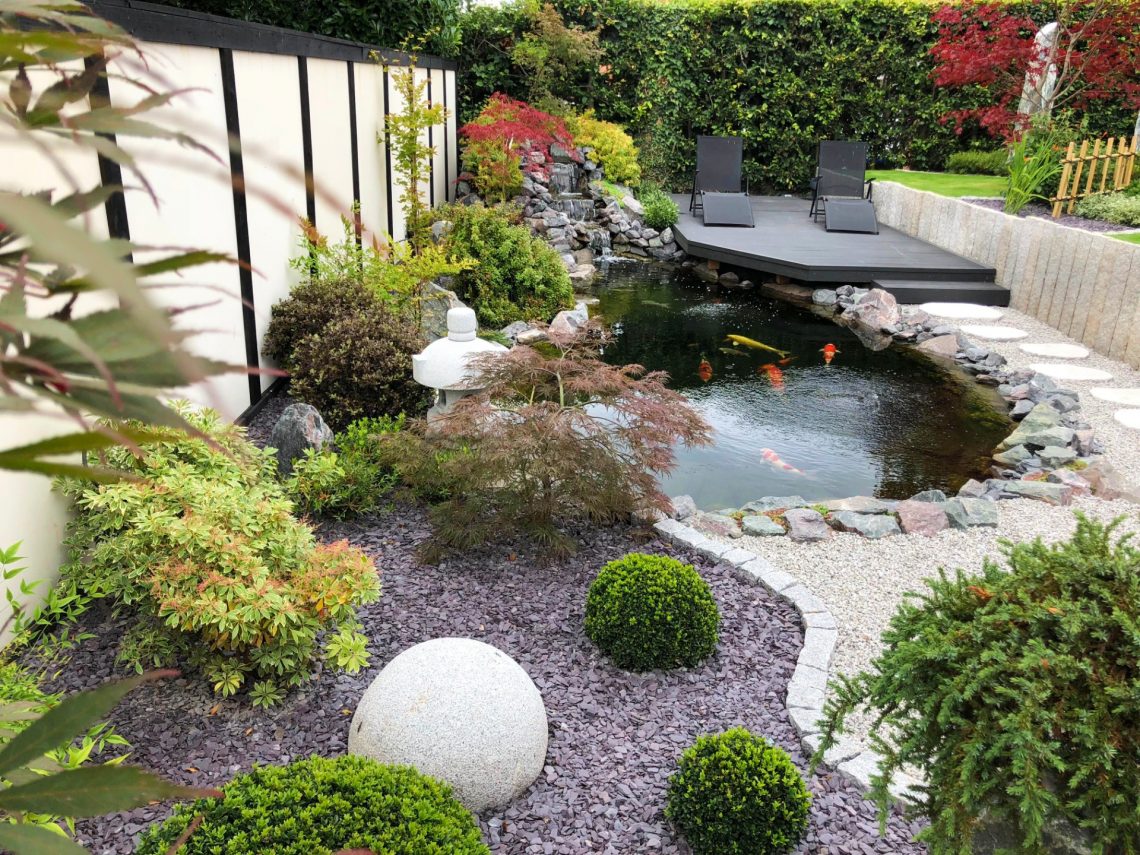 Make your koi stand out in a pond that's as beautiful as they are
Our specialist team creates stunning homes for koi that are worthy of displaying their beauty.
If you want your garden to really stand out, or you'd like a garden pond that gets your friends and family excited about visiting, enquire today and we can help you build it.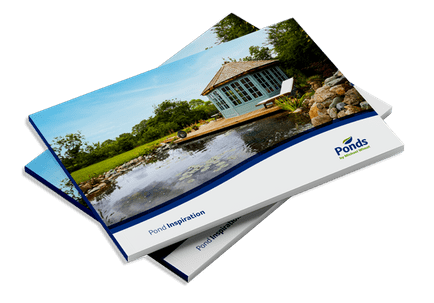 Not ready for a consultation?
Grab your free pond inspiration guide now.
Why choose a koi pond specialist?
If you're after a run-of-the-mill, straightforward pond, then you should probably look elsewhere.
When we take on a new project, it is bespoke to YOU.
So, if you've ever thought your garden is missing its centrepiece…
If you've wanted a garden so beautiful it gets your friends and family excited about visiting…
We can help.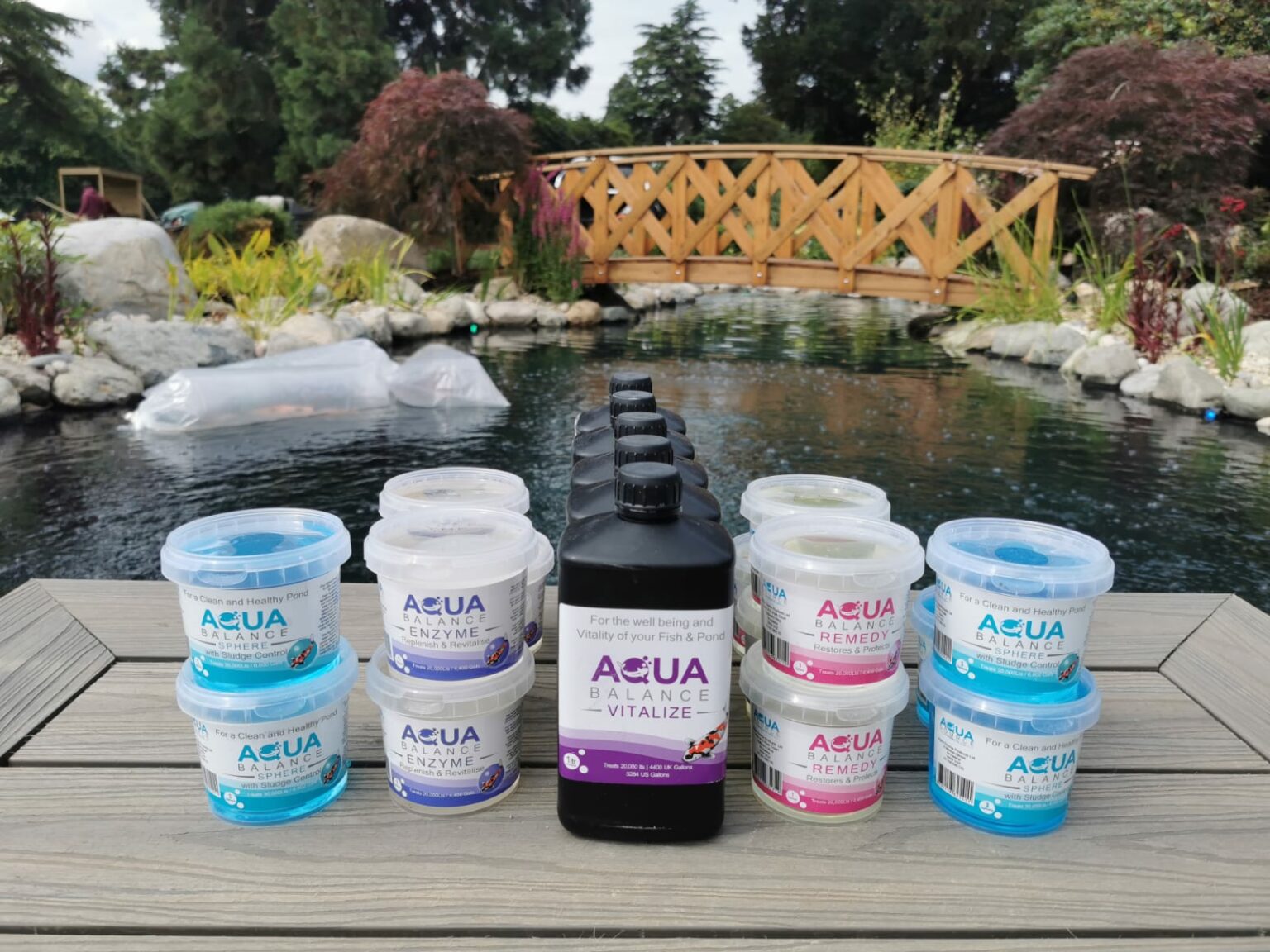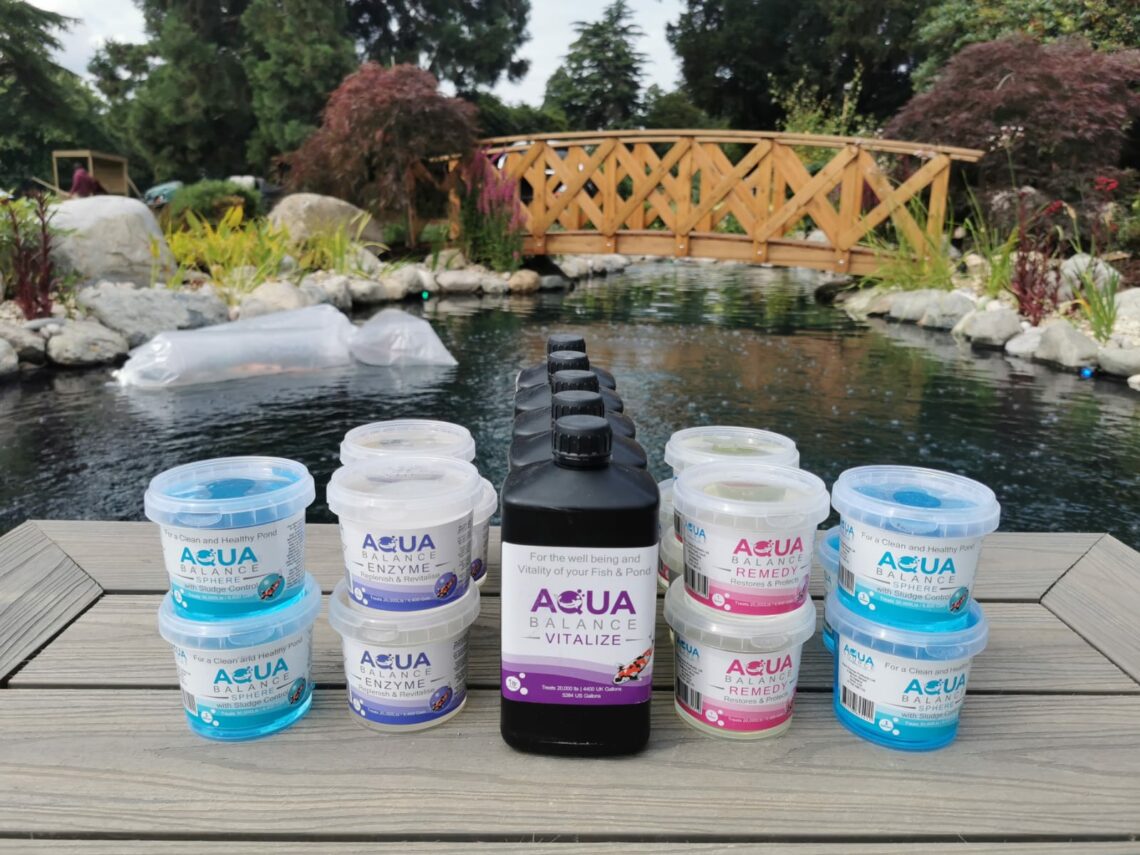 Do you want an amazing pond that maintains its beauty for years?
Of course, everyone would.
But to build a pond like that, here are a few things you'd need to consider:
• Will it be structurally sound?
• Will the water cloud and turn green?
• Could the liner slip and cause a leak?
• Has the correct liner and underlay been used?
• Have they used the correct stone?
• Will it be able to handle the number of fish I want?
And above all else, will you get exactly what you were expecting after it's finished?
As pond specialists, we can turn your vision of the perfect pond into a reality.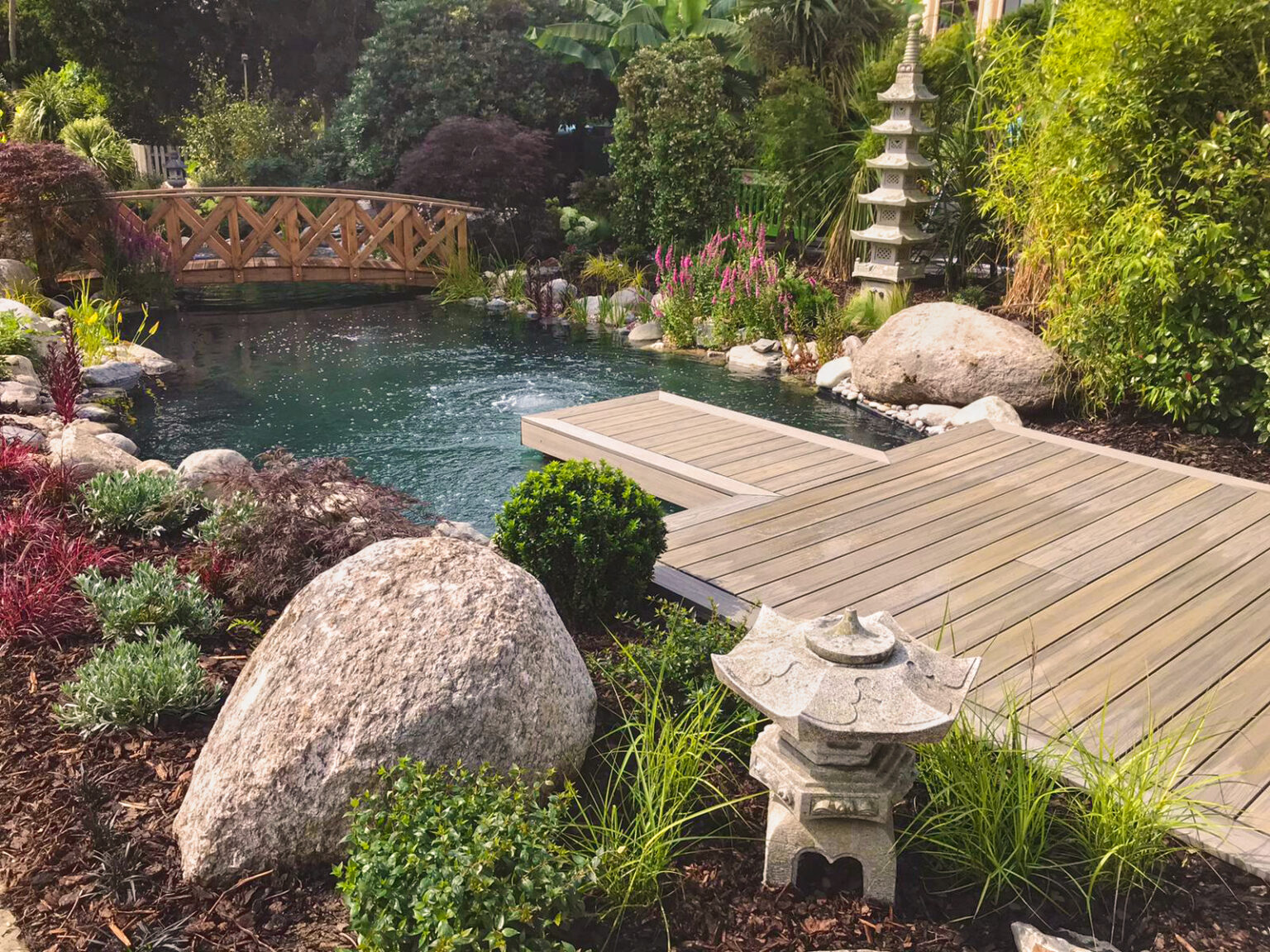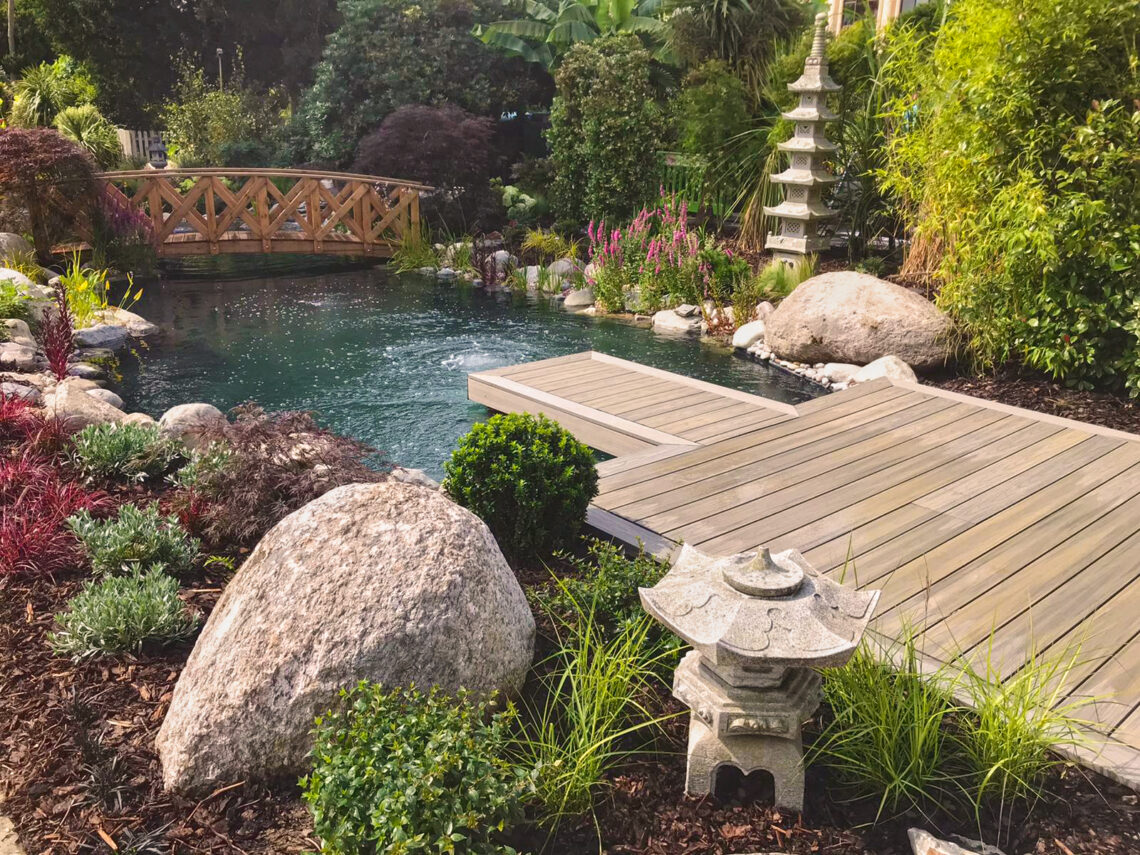 Koi Pond Design Process
Now, we don't just build ponds. We design them exactly to your design brief and the practicalities of your garden. Whether it's a natural or formal design, we plan every detail down to the last pebble. The design cost for our koi pond projects is £997. Here's what we'll do for you…
Plan your pond
Our consultants sit down with you to find out exactly how you want your koi pond to look, factoring in things like:
How much you want to invest
The layout of your garden and how the koi pond will best fit into the space, during the survey
What landscaping features you might want
Choosing a time-frame that best fits your schedule
Koi Pond Build Process
Once you're satisfied with the design process, we move on to the next stage.
As well as building your pond, we always aim to deliver a smooth and hassle-free experience for our clients.
You can sit back, worry-free, knowing that your project is in the hands of an expert team who have already built hundreds of stunning ponds.
There won't be any inconvenience to you.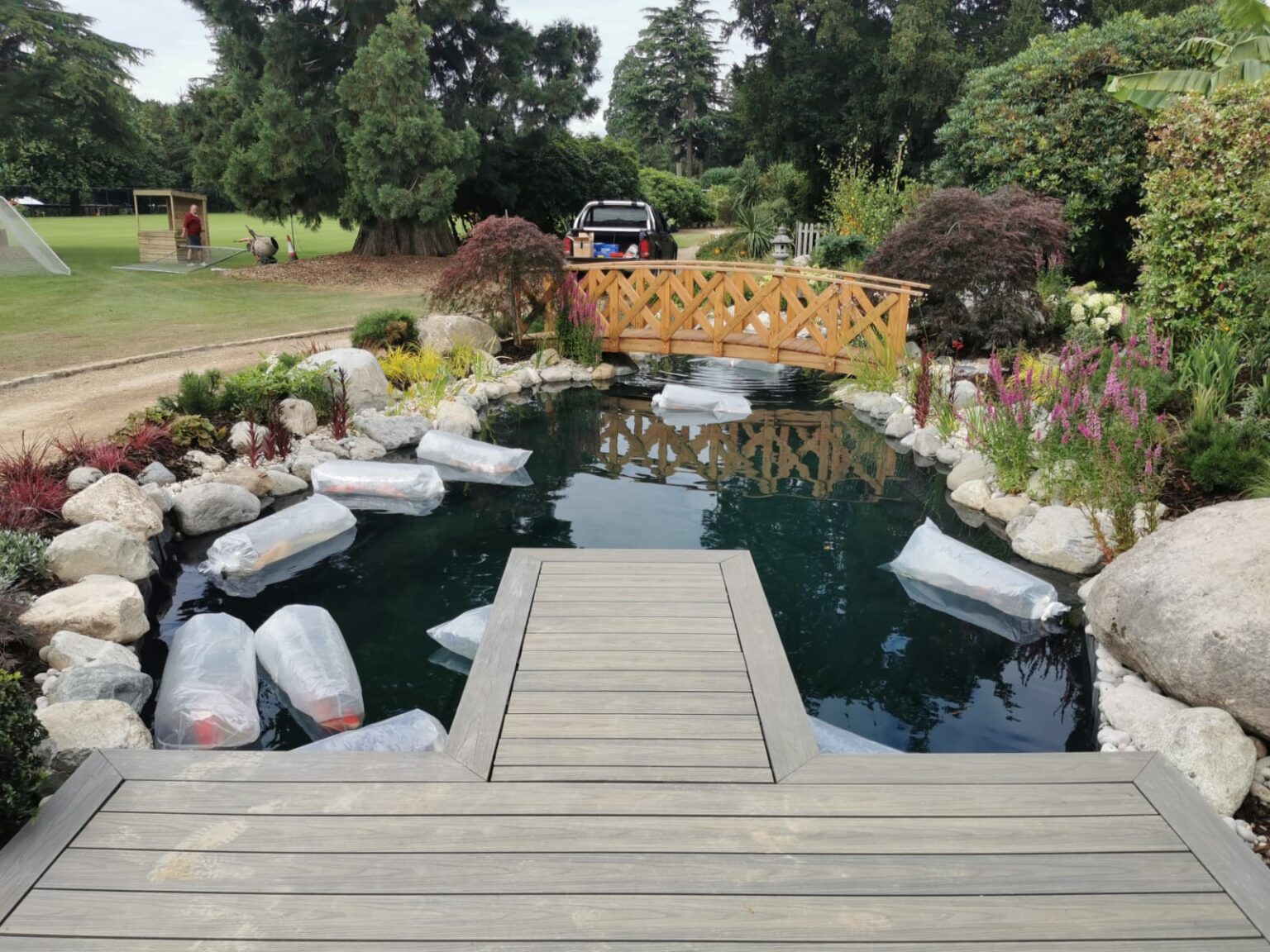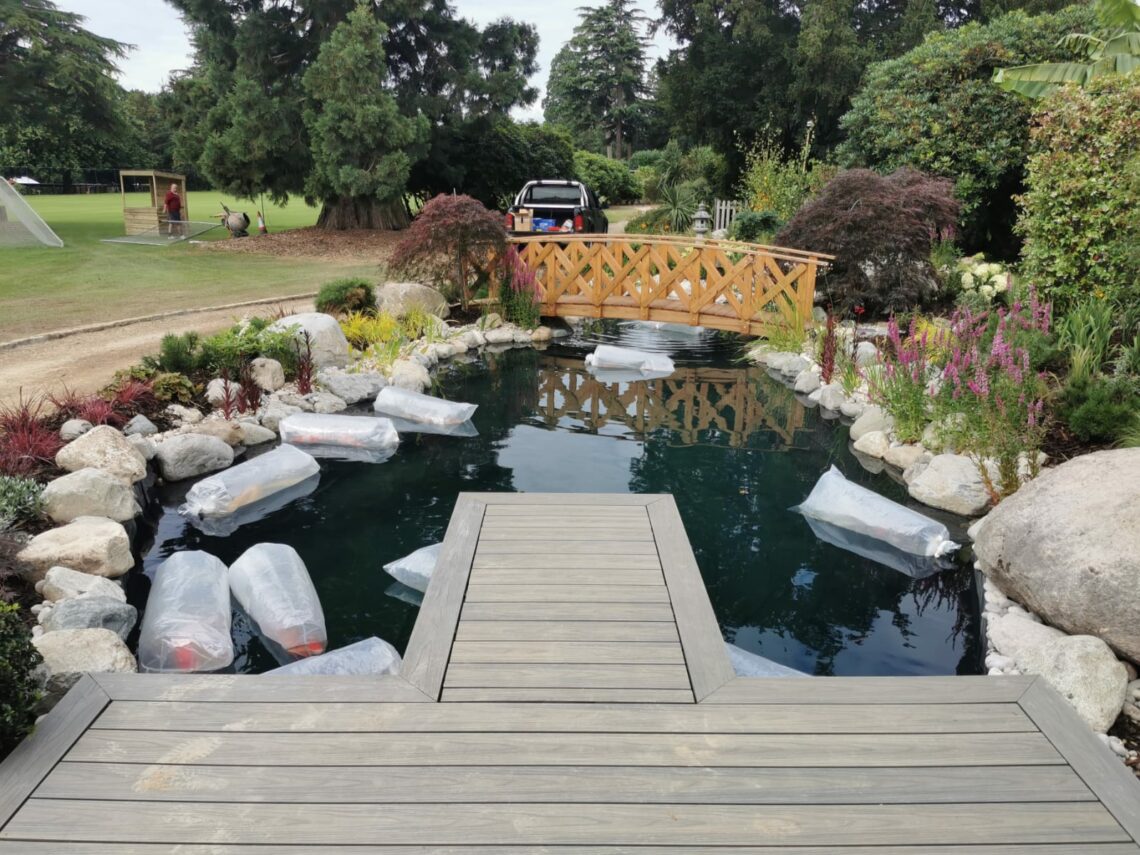 Koi Pond Aftercare
Have you had construction work in the past you were unsatisfied with? Have you ever had any work that's gone wrong shortly after it was finished, only to realise the labourers responsible were long gone?
Then let us put you at ease. We don't just install your pond and disappear:
All the equipment we use comes guaranteed through us
We come back out to perform guarantee repairs and replacements free of charge
We provide your first maintenance visit free with every install.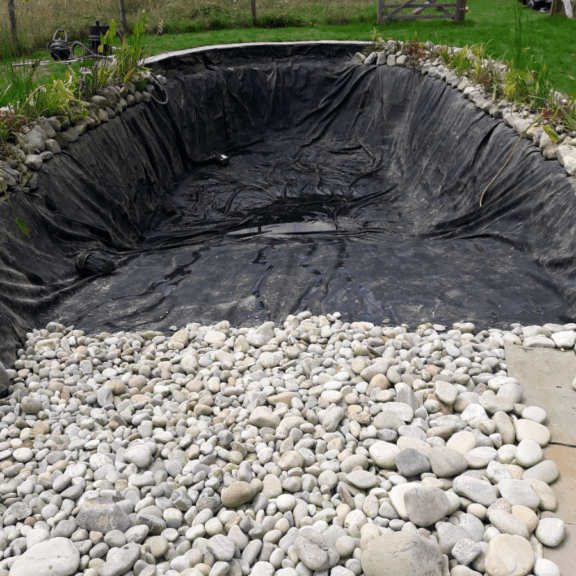 Lifetime Guarantee
The most common issue which ruins a new pond is a leak. So our pond liners are guaranteed for a lifetime. If it ever leaks, call us and we'll come straight out to fix it for you, free of charge.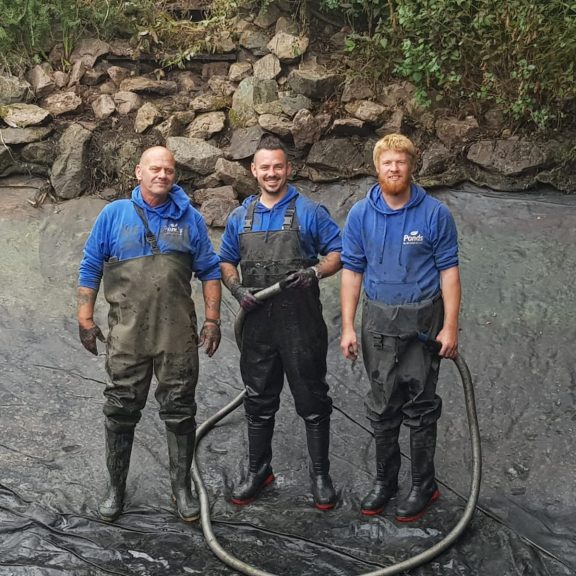 Pond maintenance
We offer a variety of maintenance packages to cater to every pond. Make sure you'll never have to worry about pond cleans or faulty filters again. See our pond maintenance packages ›
Latest Koi Ponds We've Built
Our Koi Ponds start from £45,000. On each project, we've worked to the highest possible standard of service and installation.
You won't have to sacrifice anything in quality.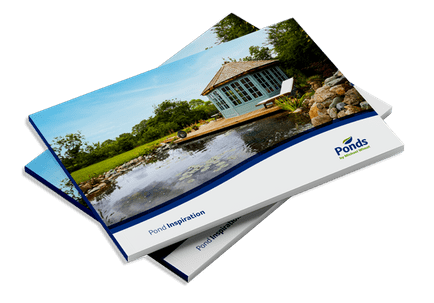 Not ready for a consultation?
Grab your free pond inspiration guide now.
Fill Out this form for a Phone Consultation Today!
We will use and protect your data in accordance with our