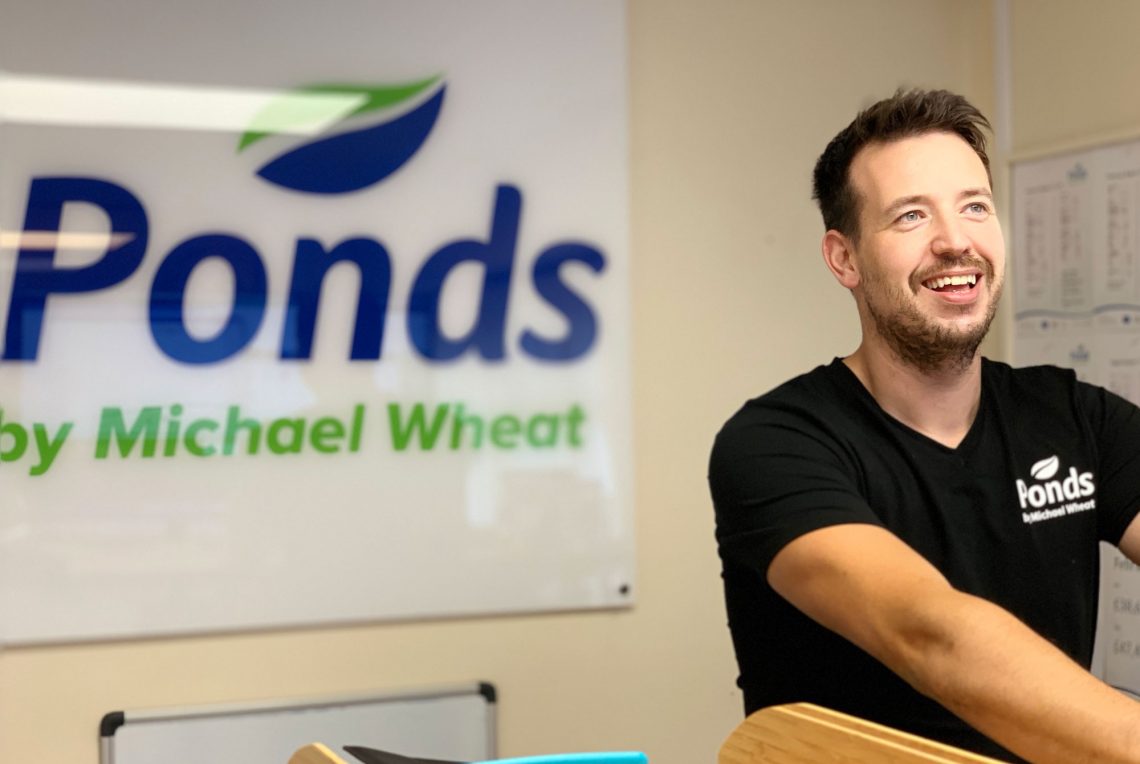 Our Company Vision
Here at Ponds by Michael Wheat, we aren't just about "digging holes".
Our company vision is to:
Create a community;
Grow our business so we are recognised as a national company;
Be a centre of excellence for our culture and team; and
Be known as a training organisation as well as installers.
We are proud to say that every team member is paid more than any like-for-like Job in the country.
---
Our 12 Company Values
Attitude: Having a good positive attitude is infectious. We expect everyone to arrive at work with the right attitude.
Quality: Everything the company delivers should ooze high end. Everything from emails to client interaction to dealing with snagging should be an enjoyable experience for our clients.
Support & Mentoring: Helping each other is not just the right thing to do for the business. It's the right thing to do as human beings!
Learning: Learning every day is the cornerstone of good mental stimulus. If we can keep learning, we can keep growing. The more we divulge knowledge about our jobs, the more efficient we can be.
Fun: Yes, we're at work, but that doesn't mean we can't have fun. This should never slow down productivity but aid it by being an enjoyable experience for us, the team, and the client.
Respect: Respecting each other's boundaries is essential in a healthy environment. We want to have fun but let's make sure we are respectful!
Productivity: Delivering tasks efficiently on time is always our goal. When this happens, everyone benefits. Clients are happy, and the team feel accomplished. After all, more jobs getting finished on time means more staff treats!
Family: Family is everything. Making sure you take all your holiday is essential; we want you to spend time with your family. We are all doing this to support our families and have more fulfilment in our lives.
Appearance: Dressing smartly and clean shows the clients we care about every detail. Clean self and clean mind equal maximum efficiency.
Progression: Our goal is to get every team member to the highest-earning position they can as quickly as possible.
Ambition: We have many visions that we want to achieve. To achieve these goals, they come hand in hand. To do one, the other will happen. Focusing on the company being productive and achieving its short-term goals will help us achieve our long-term ambition.
Timekeeping: They say the way you do anything is the way you do everything. Starting the day arriving to work early sets the day off right! It also shows respect for everyone in the business by showing them you value their time!
---
Company Structure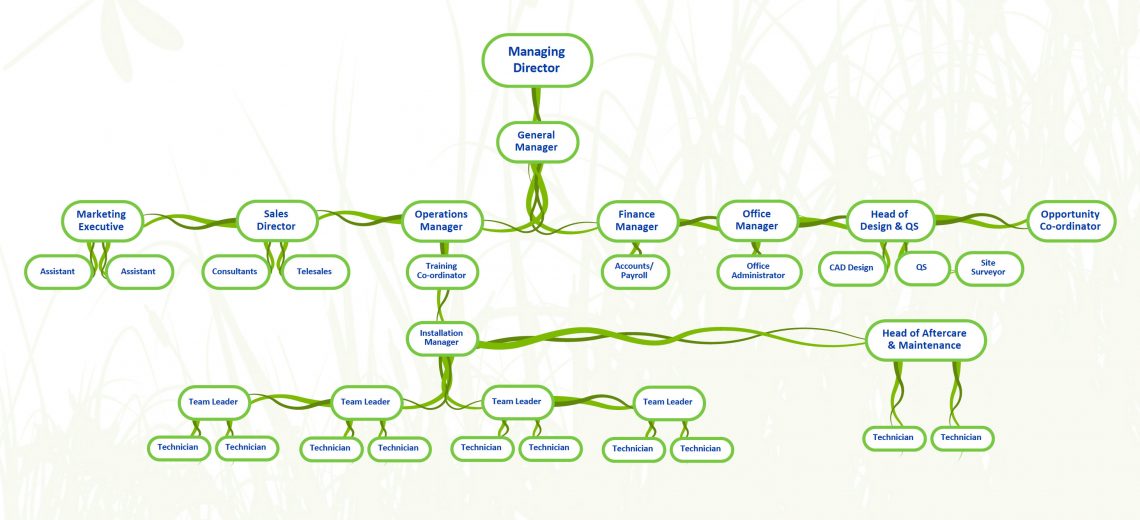 ---
Meet the Team
Client Response, Pricing & Design Team
Lindsay Noyes
General Manager
Part of Lindsay's role involves costing all the projects to ensure consistency. She has over 10 years of experience in building and designing ponds. She also puts together the work packs, ensuring we deliver our projects to the same high standard every single time. Since the company's inception, Lindsay has been with Michael; she is a great person in the office that everyone goes to her for technical advice on plants and filters. Lindsay loves to attend live music events and is a crucial parent at her son's football club which is sponsored by Michael Wheat.
Sarah Allan
Office Manager & Aftercare
Co-ordinator
Sarah runs a tight ship at head office; she looks after both clients and staff and does it all with a smile on her face. She works with Tori booking in consultations and is a great sounding board when inquiries come into the company, helping clients get their dream end project. Sarah is a keen roller derby competitor and loves to win. She also has a degree in Contemporary Performance. Having four children means Sarah is, without a doubt, the most organised person in the company! She will always go above and beyond to answer your questions in lightning-fast time.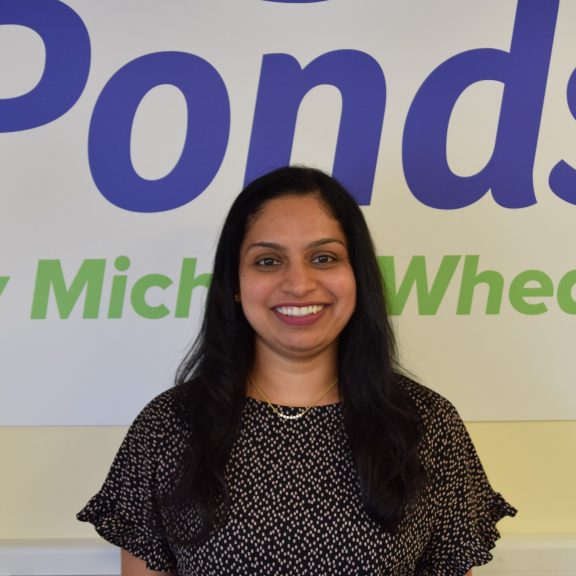 Sheetal Mehta
Finance Manager

Sheetal helps to make invoicing and payments as simple as possible. She helps Michael in setting budgets so the company can continue to grow by monitoring cash flow, managing payroll and developing strategies that work to minimise financial risk. She enjoys spending time with family and friends away from work and loves cooking, baking, and swimming.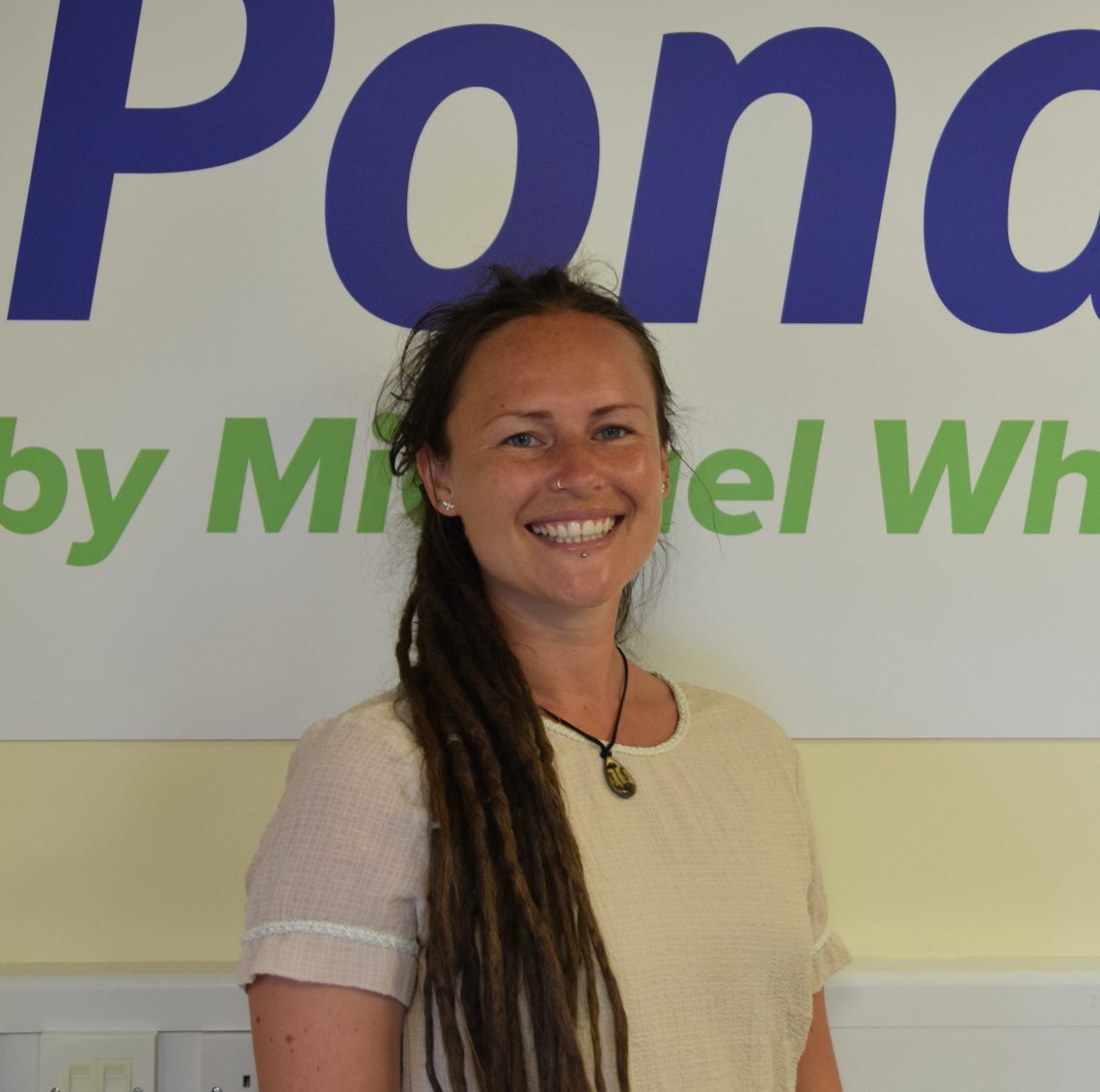 Tori Magee
Head of Business Development & Design Consultancy
Tori works closely with landscape architects, garden designers and private clients, consulting on design and practicalities to help them realise their dream project. Working alongside Tim and Russell, our Pond Consultants, Tori oversees our clients journey. A keen animal lover, Tori has spent a lot of time travelling, trekking and scuba diving – visiting places like India, Nepal, South East Asia and living in a campervan in Europe. She even got married in Indonesia! Tori is passionate about sustainable design and increasing biodiversity, she loves keeping fit, running, and Zumba. She is even a qualified Yoga Teacher!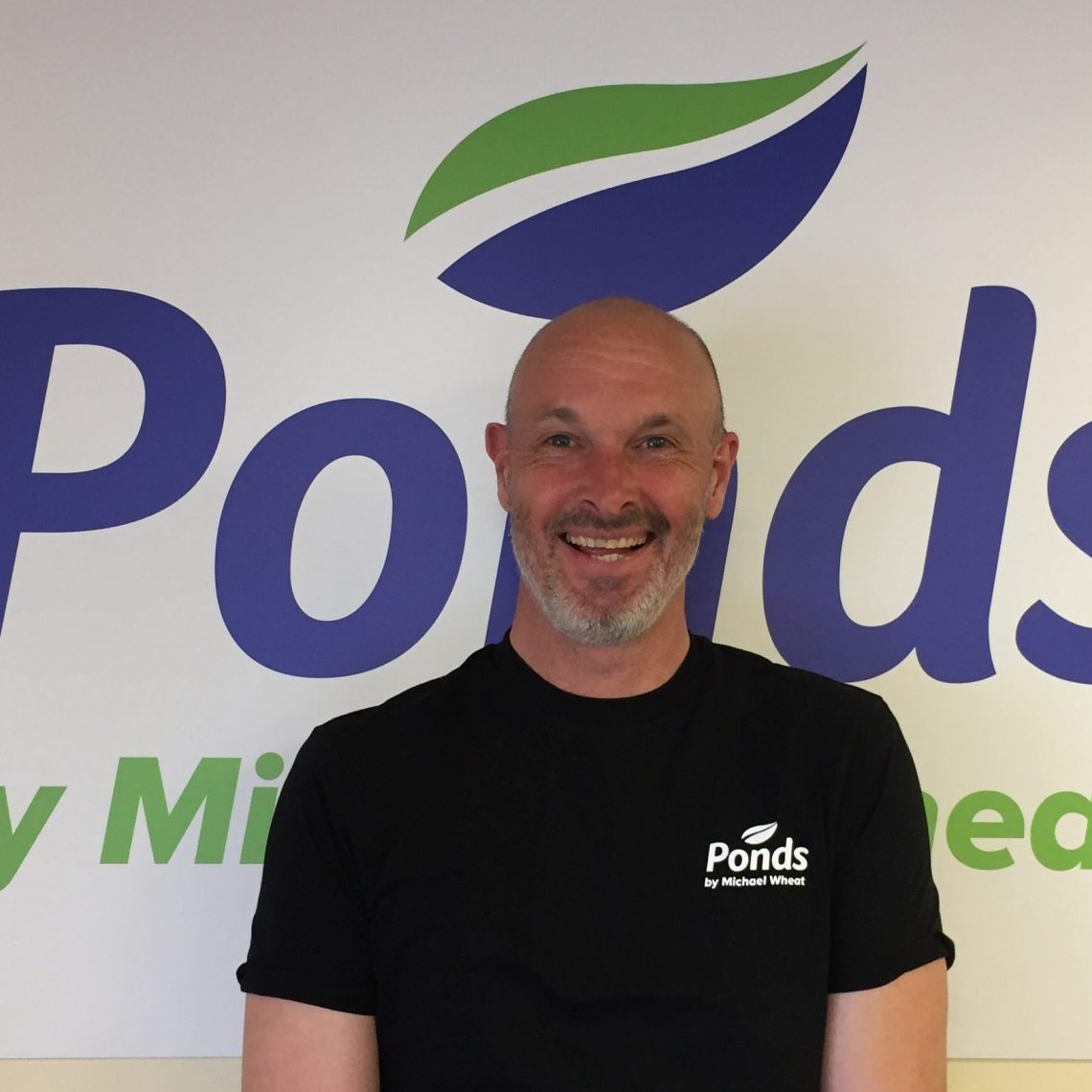 Tim Cutting
Pond Design Consultant
Tim ran his own design and landscaping company for over 12 years and has a vast knowledge base for landscape design. Before setting up his landscaping business, Tim worked as a consultant for an international IT company. He has a lot of hands-on experience and loves being on a digger. He is detail orientated, so you'll be in good hands with Tim if you like the finer detail. Tim is a huge rugby fan in particular supporting Leicester Tigers where he is a season ticket holder. Tim also enjoys spending his spare time working out in the gym or going for long walks in the countryside.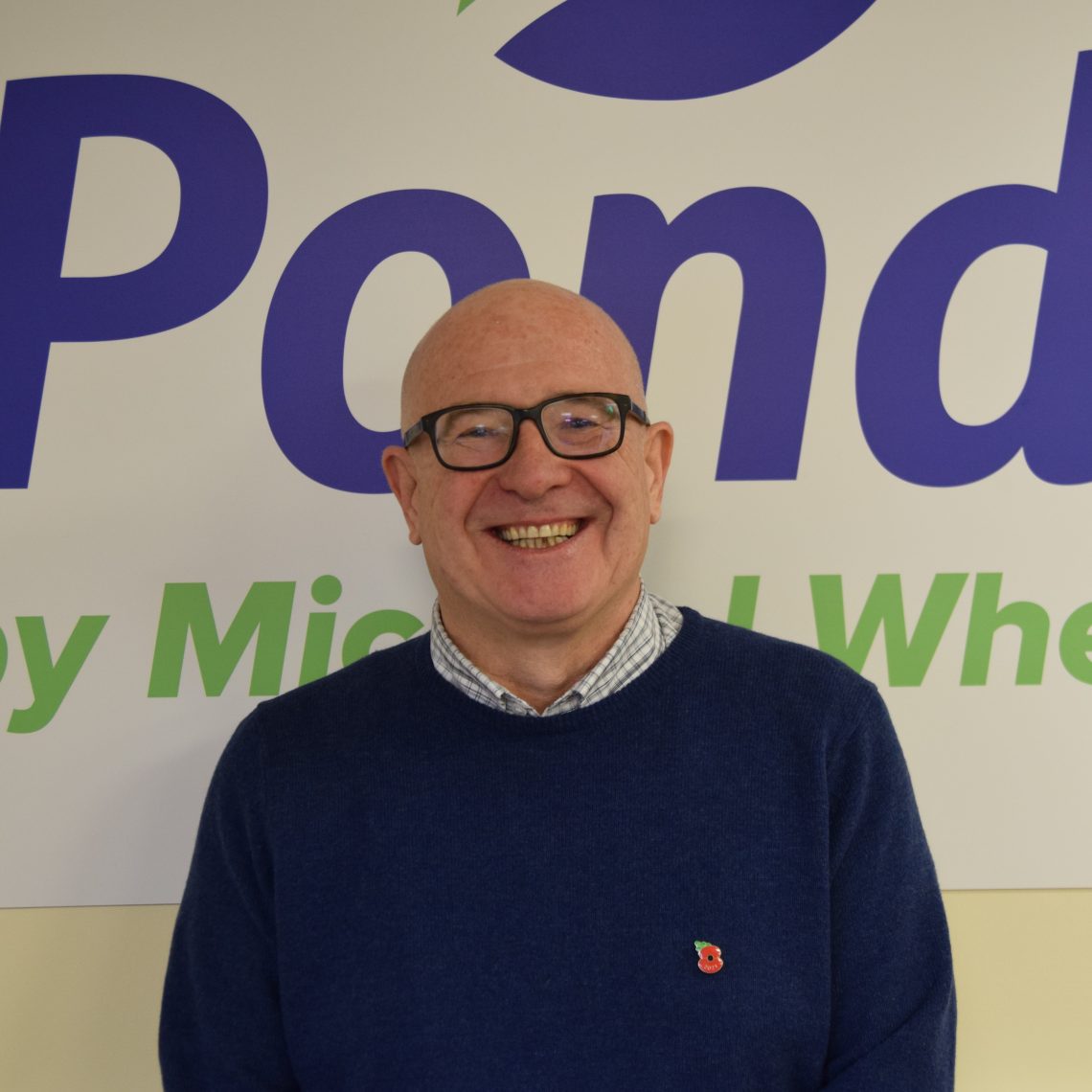 Russell King
Pond Design Consultant
Russell ran his own garden design company for over 20 years and has a vast knowledge base for technical and aesthetic design. He has worked with blue-chip companies in strategic roles, so he is great on commercial and public sector sites. Russell, just like Tim, is a huge rugby fan and used to train budding rugby stars. There is a lot of rugby talk in the design office! Russell loves to cycle and often gets out and around the Leicestershire countryside with his wife at the weekends. Russell's other passion is hiking. With the Peak district so close to our Leicester office, Russell can often be found out scrambling with his OS map on hilltops at the weekends.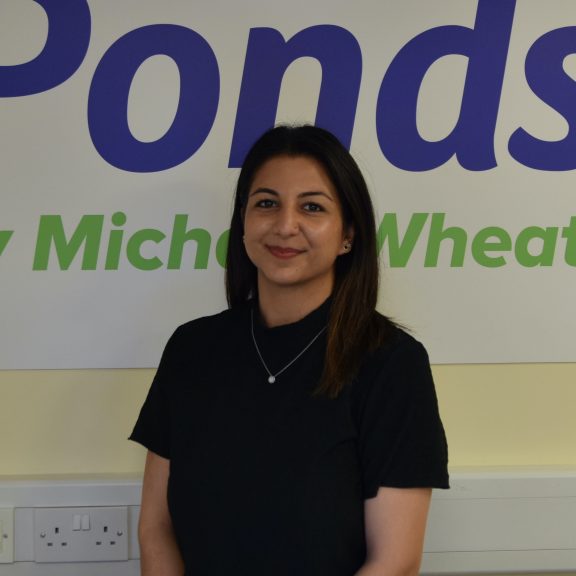 Divita Hussain
Lead Designer
Divita is an Interior Architecture and Spatial Design Graduate. Our in-house Lead designer, she works closely with Tim and Russell to deliver 2D Technical drawings and 3D renders, for clients and our on-site team. Divita is a gym enthusiast and trains with her husband. She's an established henna artist and often works with wedding clients at weekends. Divita is a cat lover, she has two house cats Tyson and Tokyo who would love to come to work with us too!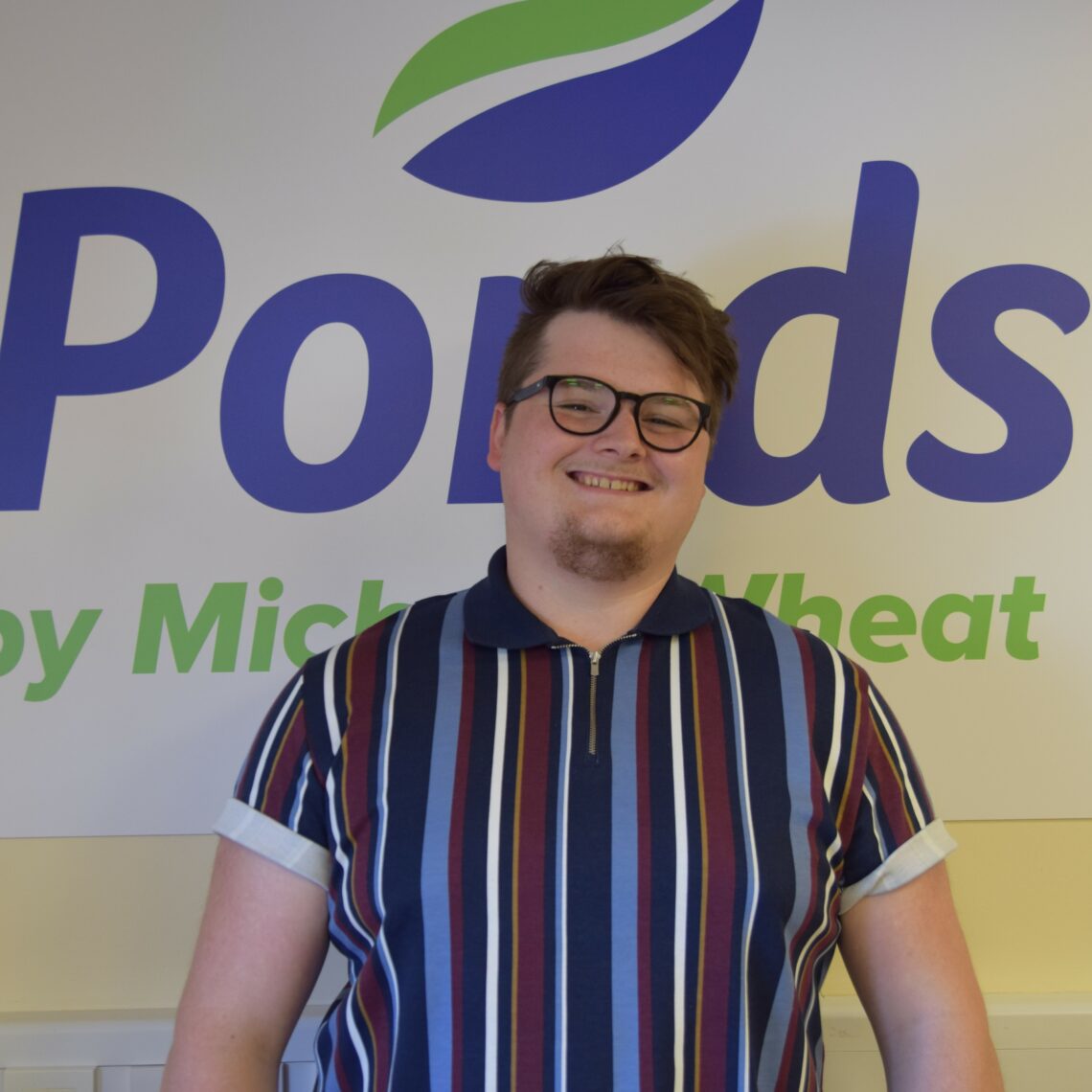 Izaak Gilbert
Designer
Izaak is our Junior Designer, who works on 2D and 3D technical drawings and renders. Izaak is a recent university graduate with a degree in Architecture, is an avid rugby fan, and loves all things to do with astronomy! Originally from Ashby, away from work, he loves spending time with his dog – Toby. He is the go-to person if you want to find out random facts about anything and everything!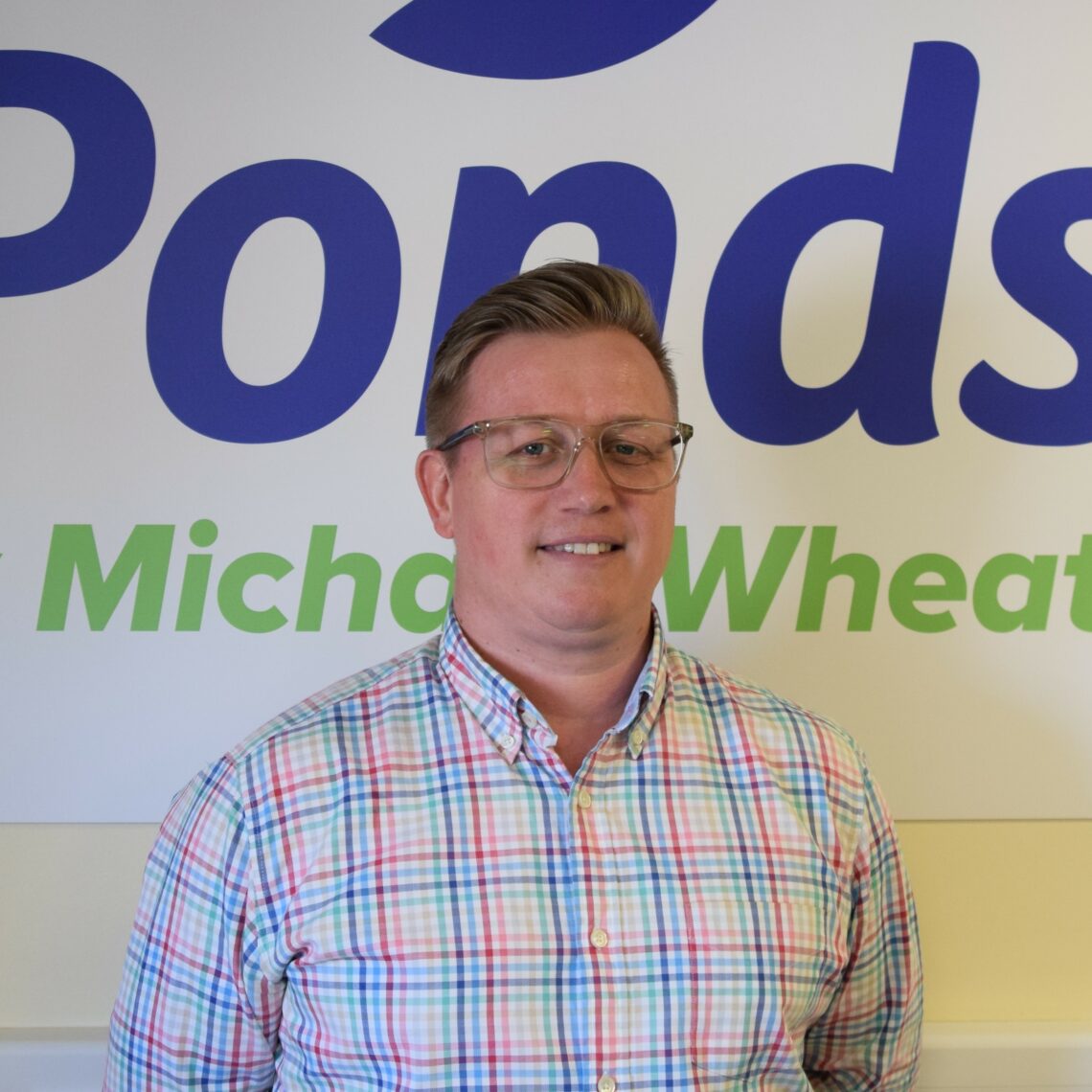 Gavin Bent
Marketing Executive
Gavin is our Marketing Executive and has the exciting role of communicating all aspects of our brand through the various marketing channels. Gavin has 15 years of experience working with several blue-chip companies completing various marketing-based roles. In his early days, Gavin played football to a high standard however he now just enjoys supporting his boyhood team LFC. He also has a love for horse racing of which he's involved in a couple of syndicates and most recently he has taken up playing golf.
Mark Stevenson
Operations Manager / Project Manager
Mark's worked all his life in landscaping and has a degree in Horticulture. He supports all the company team leaders in creating our unique projects. Mark visits our clients' sites before and during installations, checking in with both clients and staff to iron out any kinks and ensure the finishing touches are just right.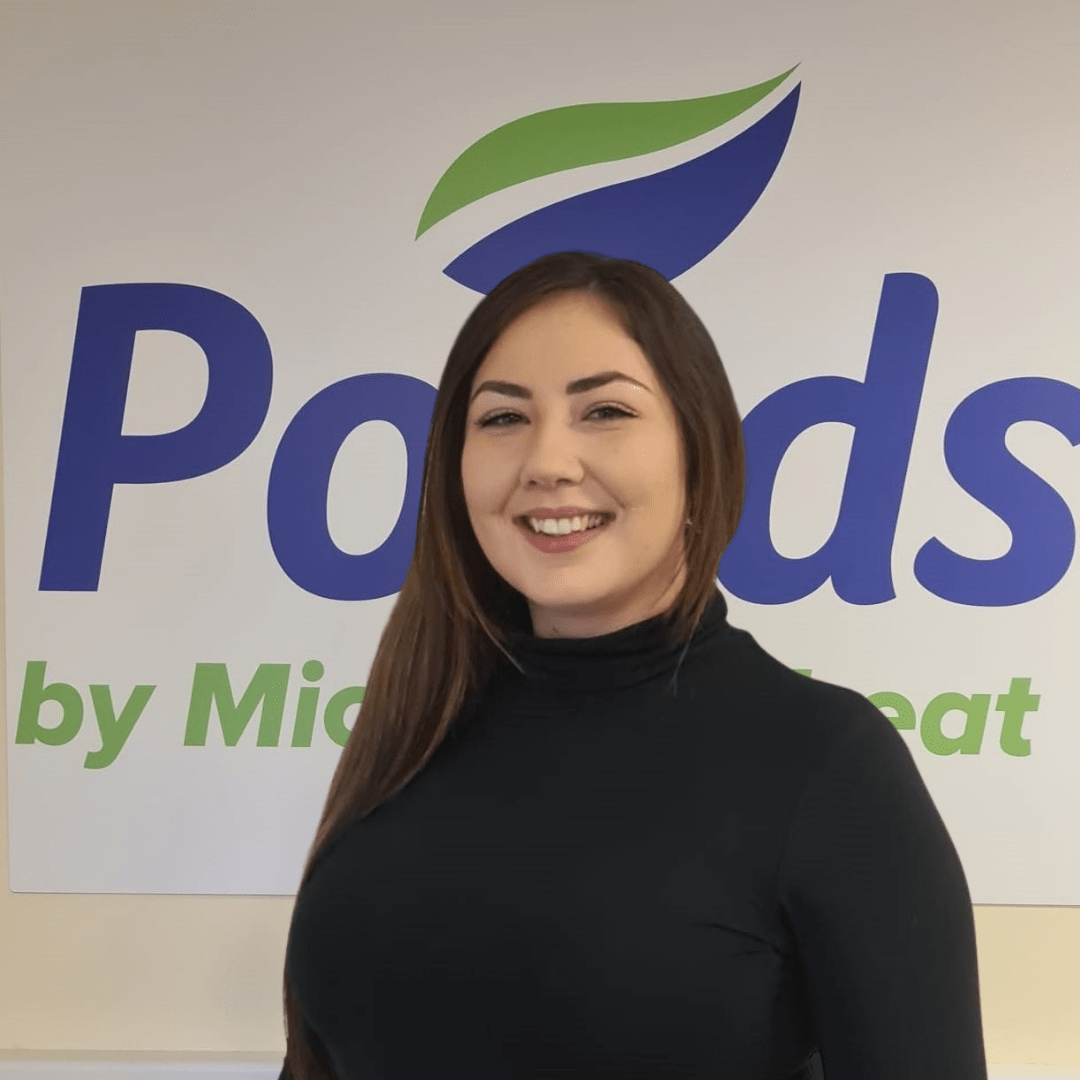 Emily Sinnott
Project Co-ordinator
Emily is our project coordinator working closely with the operational teams ensuring all projects run smoothly and to plan. Having previously worked in a prison Emily is no stranger to pressure and meeting those deadlines. Emily's hobbies and interests include; studying history, swimming, cooking, music/singing, astrology, and spending time with her dog. Emily is a keen open water swimmer which is something Emily has done since childhood when she discovered it at sea cadet. If you see Emily please make sure there are no creepy crawlies about as she has a severe phobia for spiders.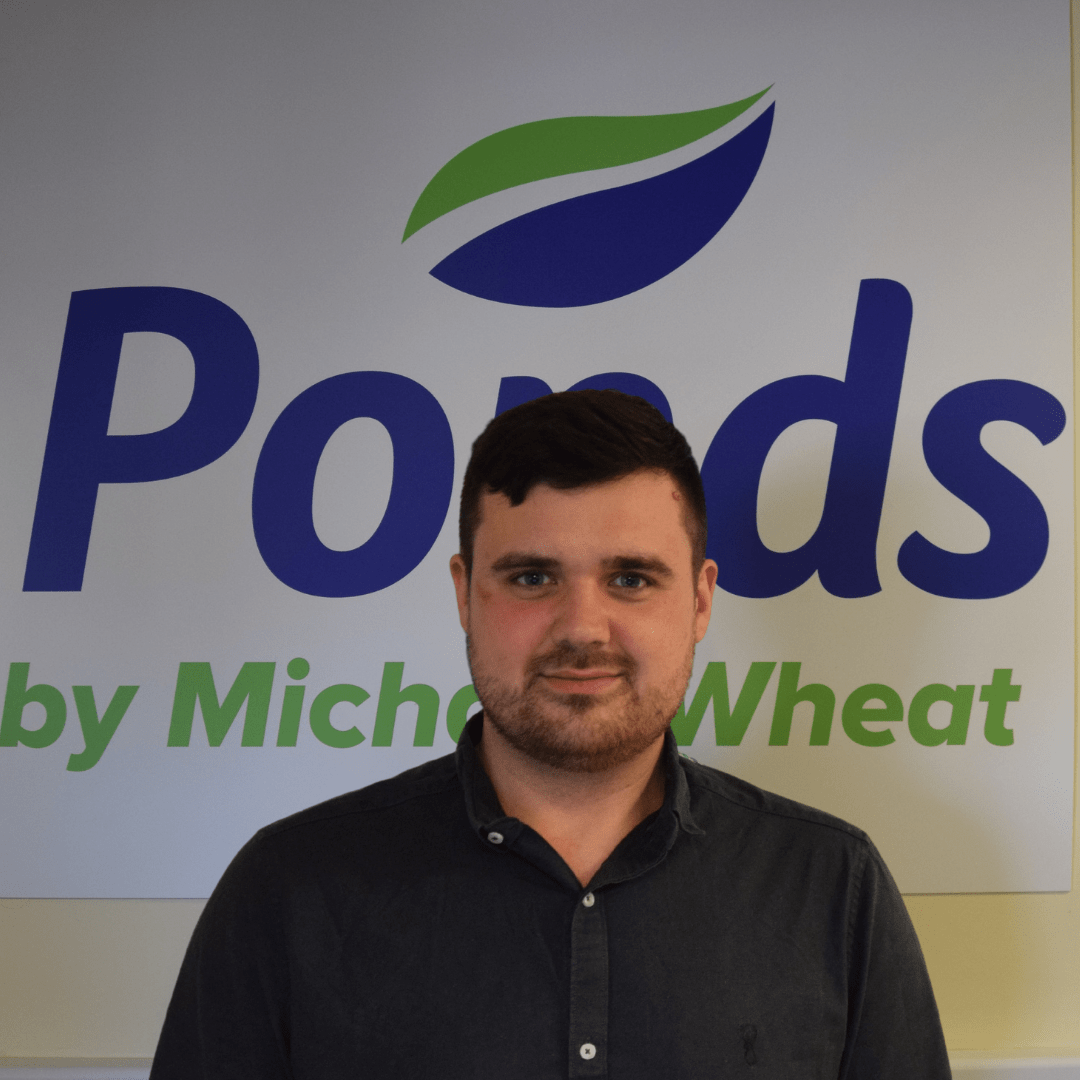 Konnagh Bell
Project Manager
Bio Coming soon!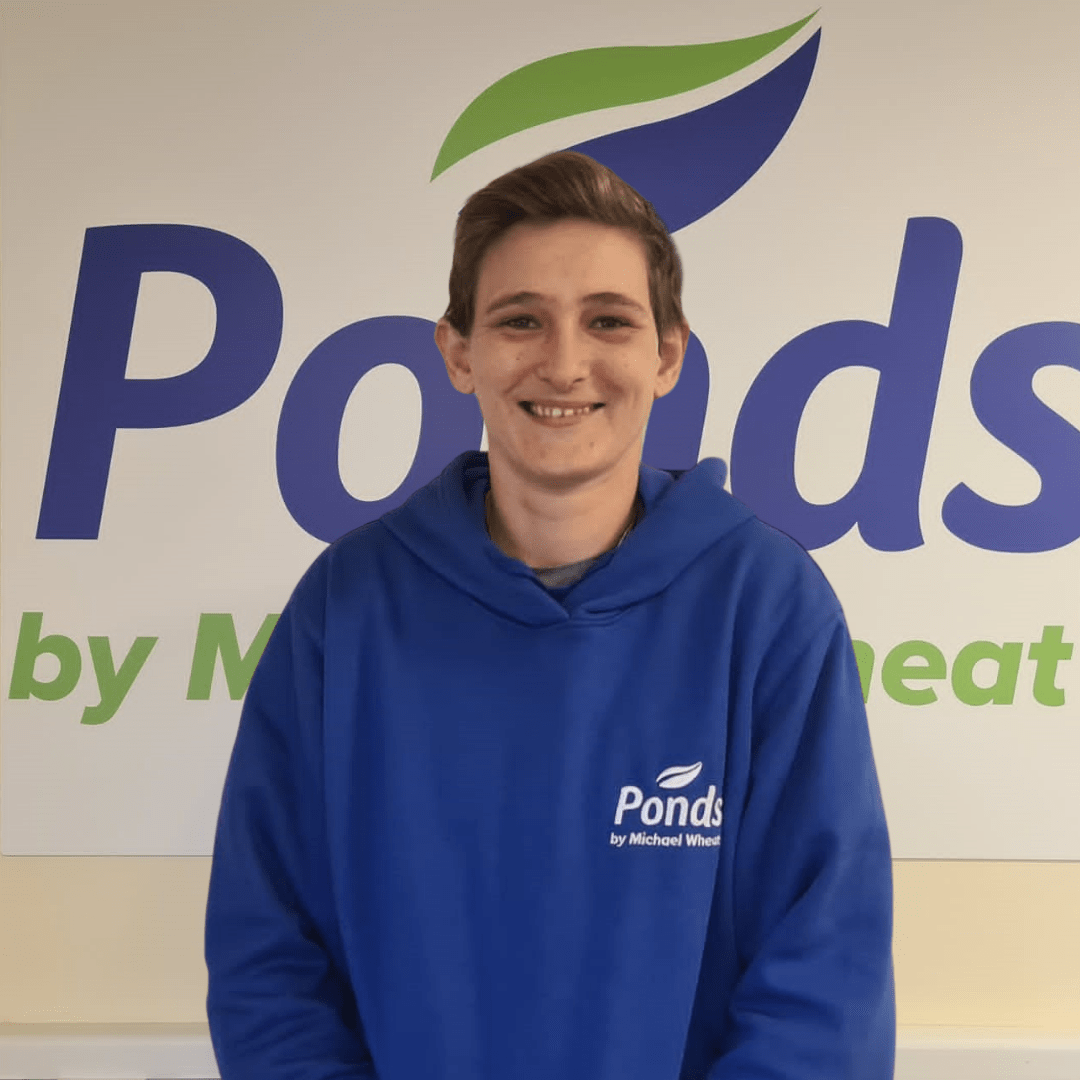 Jodie Darrie
Stock Control Assistant
Hard-working and detail-oriented, Jodie is a stock control assistant who takes great pride in her work. In addition to her primary responsibilities, she also regularly completes maintenance tasks around the head office, ensuring that the property is always well-maintained. A lifelong Liverpool FC fan, Jodie enjoys spending her free time watching football. Jodie is also an avid boxer and will be competing in a white collar tournament in April.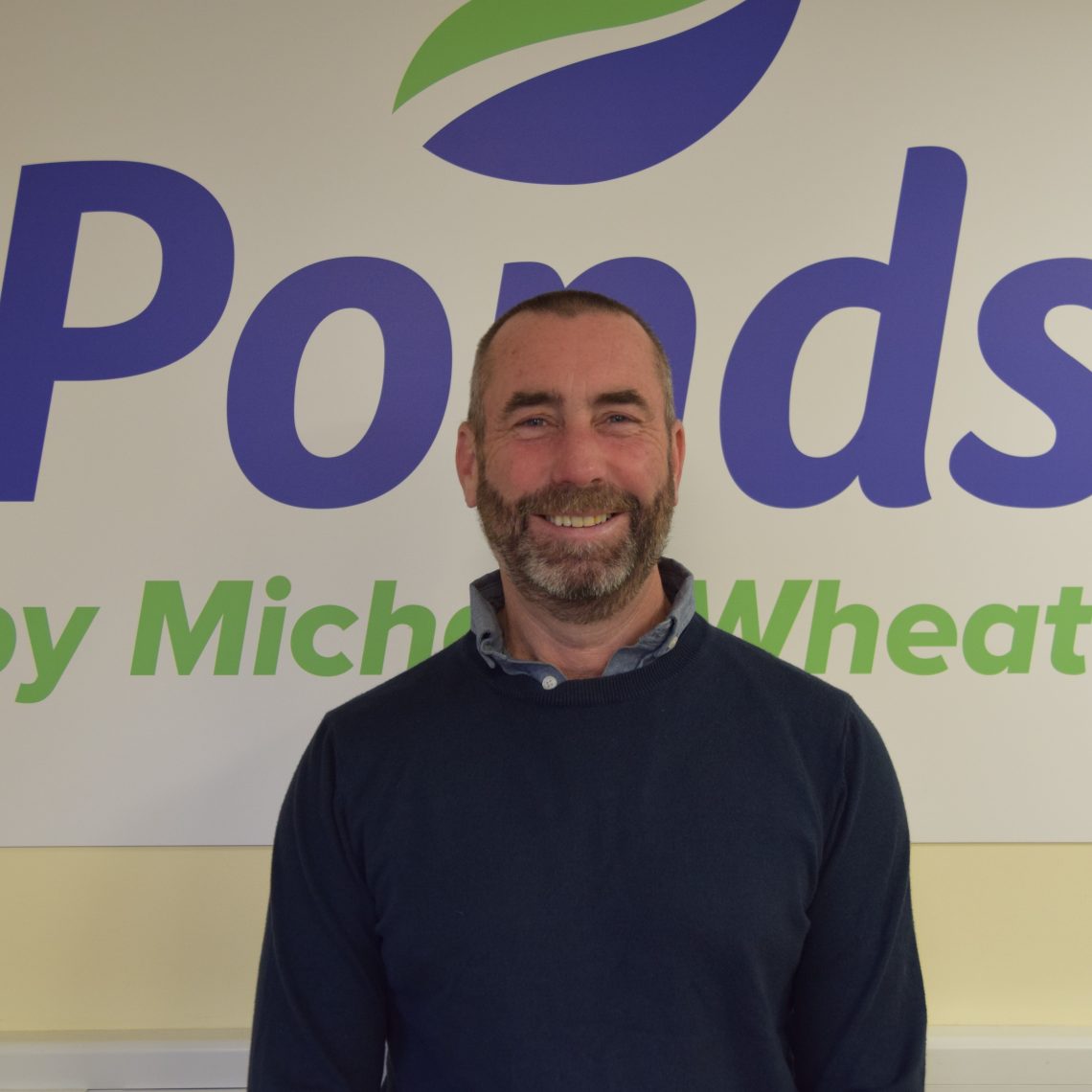 Mark Caffery
Project Manager
Mark has worked in construction for over 30 years. Having lead teams on complex projects both in the UK and abroad, Mark has a wealth of knowledge and you can be confident your site will run smoothly. Mark lives by the sea and loves to take his dog, Alfie, for long walks along the beach. A keen paddle boarder and water sports enthusiast, in his spare time, Mark can often be found by the water.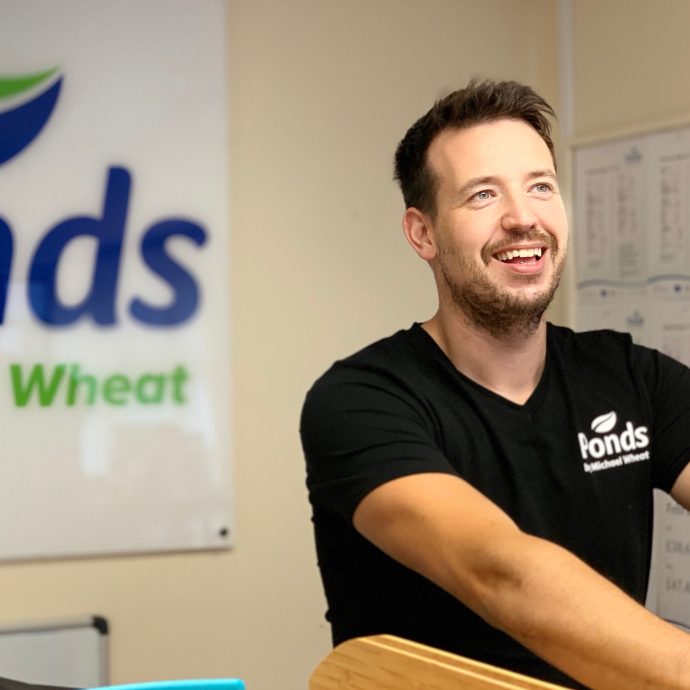 Michael Wheat
Creative Director
Michael is the founder and proud owner of Ponds by Michael Wheat. He spends his time divided between his family and the office. Michael is still involved in technical specification on projects but he mostly enjoys spreadsheets and business development strategy creating detailed processes and supporting his team to deliver the high-end service he expects. He's also a huge LCFC fan with a season ticket.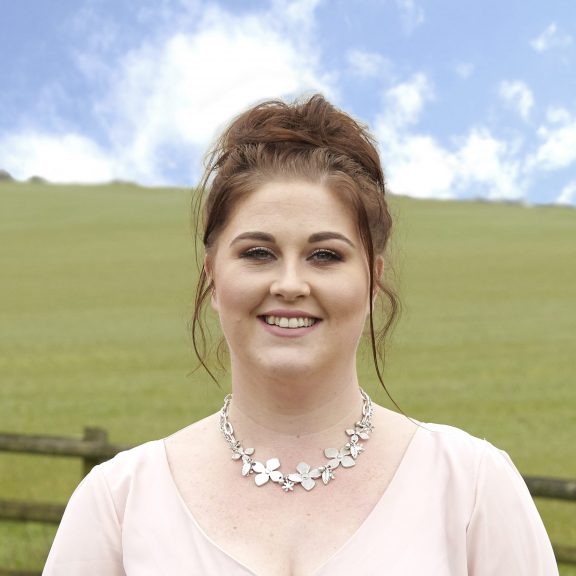 Gemma Wheat
Team Liaison
Gemma, Michael's wife and business partner helps supporting behind the scenes. She supports the team thoroughly, ensuring perfection every step of the way! She is also a qualified beautician, so she appreciates the beauty in everything!
World-class Installation, Aftercare and Maintenance Team
Andy King
Team Leader
Andy has shown hard work, dedication and promise and, as such, has been promoted to team leader! As a former member of the Royal Navy, he knows how to lead a team. Brilliant in his role, you can be sure everyone will arrive on time, and the garden will be left tidy.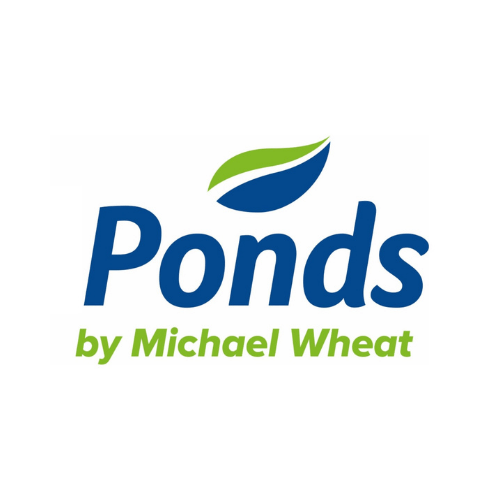 Gavin Bates
Team Leader
Bio coming soon!
Mark Robinson
Team Leader
Mark has been in Landscaping since he can remember. His dad had a landscaping and construction business so Mark started learning the basics when he was young. After taking an engineering course at college, he went into the family business and has over 15 years of experience on-site. At the weekend, Mark loves nothing more than family time. He can be found out in the fields walking his two dogs.
Shane Ambrose
Jason Turner
Brandon King
Paul Phillips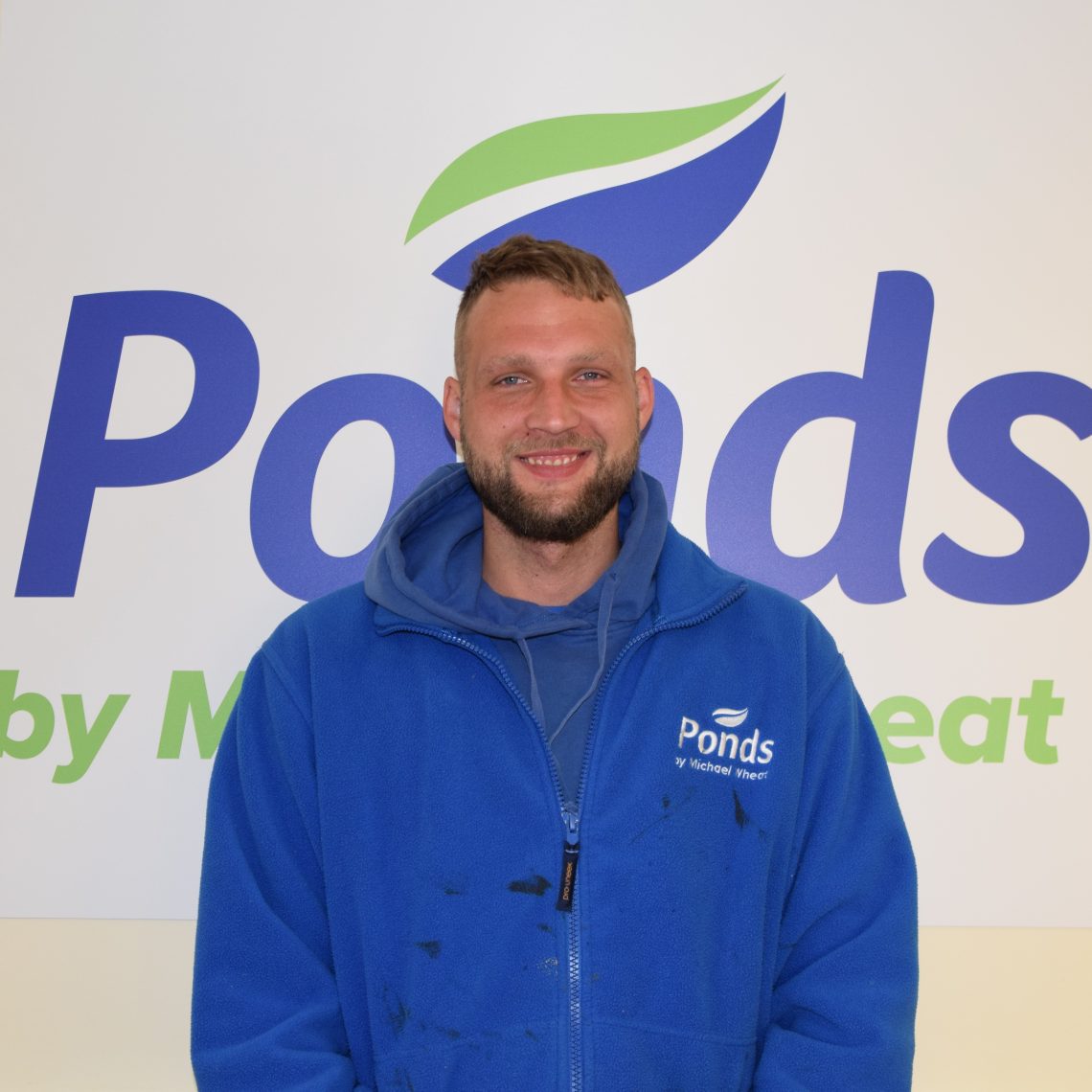 Scott Dungey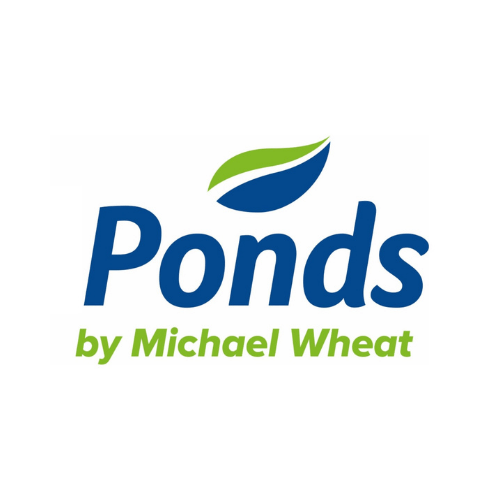 Craig Payne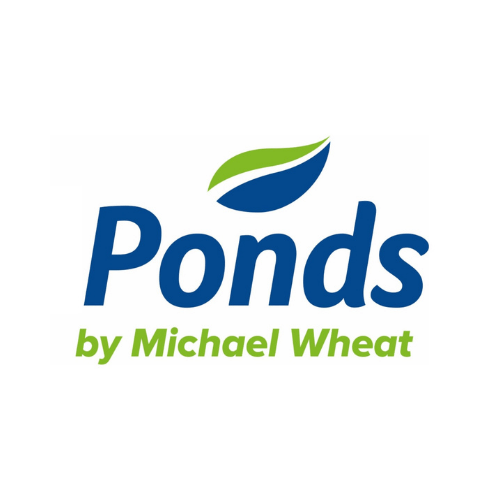 Reece Cooper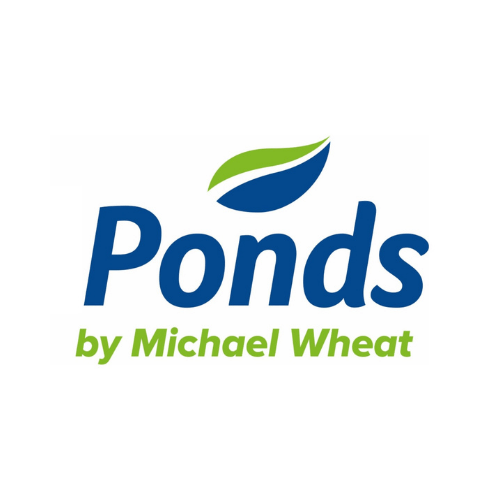 ---
Join Our Team
Onsite Team Vacancies
We have no vacancies right now.
Office Team Vacancies
We have no vacancies right now.