Spring is finally on the horizon – and not a moment too soon – did you know that now is the best time to start the process of getting a SwimPond installed? After all, start the process today and you could be sitting (or swimming) in your beautiful new SwimPond in just a few short months!


A SwimPond is a luxurious addition to any property. The perfect way to bring a natural element to your garden and give your outdoor space that wow factor; the high quality finish of our work will turn heads and leave you with a place to retreat and relax at the end of the day.


Installing a SwimPond would be a huge challenge for a do-it-yourself homeowner without any guidance, so talking to a local pond or gardening business may be your next port of call.


While they may be willing to give it a try, most landscaping companies don't have the relevant experience to pull off such an large scale and complex project where the nutrient balance in the pond is essential to its longevity and success.


It takes a pond expert, like Ponds by Michael Wheat, to install a swimpond that will add value to your home and provide that space for you to enjoy for years to come.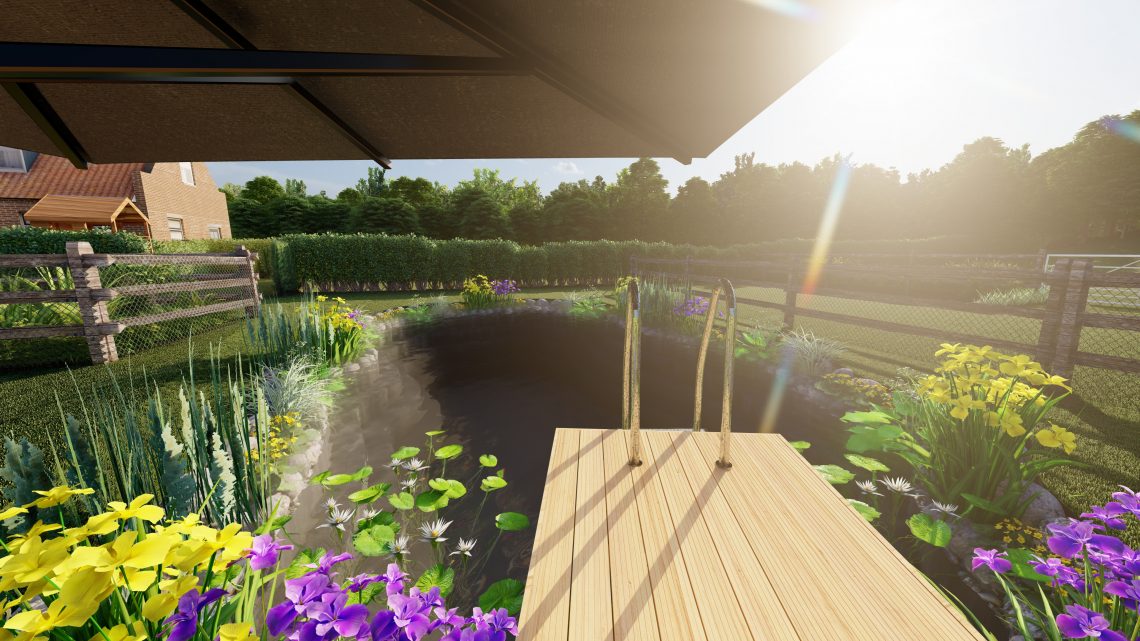 Natural Pond Ecosystems


Ponds built without proper knowledge of correct ecosystem balance will not function as they should, causing various problems. Without the right filtration, plants and treatments, you could end up with an excess of unattractive algae.


Our on-site team of experts know how to stop and treat algae.

Pond Pumps and Filters


The only way to keep your SwimPond clean, clear and safe to swim in is by using a biological filter and a pump along with the right pond plants. The filters work to remove waste products from the water. This helps keep the water healthy for you to swim in and keep the water clear and attractive.


Pumps work by moving the water, bringing oxygen to all areas and circulating the dirty water to the filter unit.


Local landscapers rarely have the knowledge or expertise to work with the many different types of pumps and filters on the market, whereas our team have the expertise and training, we are registered installers of OASE for all our swimpond equipment.
A Professional Pond Installer


A SwimPond is a significant investment that will bring relaxation and beauty to your home and garden for many years to come. Installing a pond is a project that will take time and commitment and calls for knowledge and experience for the job to be completed to an excellent standard.


When you're ready to take the plunge and create that beautiful space in your garden, make sure to use a pond expert – like Ponds by Michael Wheat.


We will work with you to create a design that suits you, provide 3D CAD Design, technical drawings, and arrange regular conversations and meetings with your pond consultant. It's a Ponds by Michael Wheat pond, but the entire process is on your terms.