A pond is one of the most versatile landscaping features you can add to your property. Whether you require your Pond for swimming, to home beautiful fish or to be at peace with nature and produce an habitat for wildlife it can be just a few steps from your door! Read on for our take on the benefits and drawbacks of SwimPonds.
For several years we have been assisting homeowners with the design, creation, installation and maintenance of ponds and water features, and we'd love to share our knowledge and experience with you! We'll take a deeper look at swimming ponds, describing what they are and providing a list of benefits and drawbacks to help you determine if they're right for you.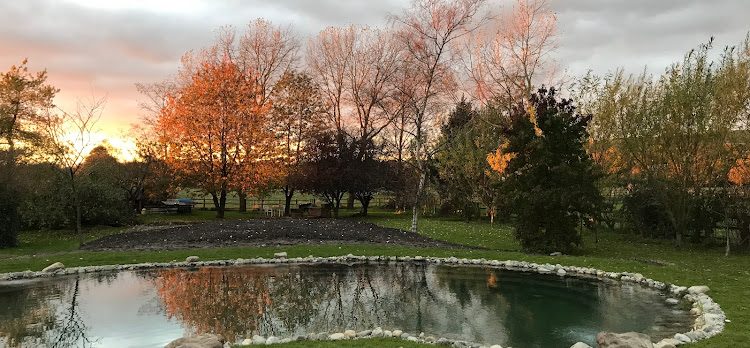 Our aim is to design and deliver a SwimPond what looks and feels like a Natural Pond……
Pros
1. A Sound financial investment
Swimming ponds are an excellent investment, even though they are a substantial investment. They will not only give hours of wholesome entertainment for your family, but they will also boost the value and curb appeal of your home. They are also more appealing to potential purchasers since they require less care than a swimming pool. "Add Value to your property".
2. Simple to Maintain
Swimming ponds require relatively little, if any, care in comparison to swimming pools. In contrast to a swimming pool:
You don't need to use any chemicals.
You are not required to test it.
During the winter, you don't have to cover it.
You generally treat your pond like a garden, apart from making sure the surface material is scraped off before going swimming.
3. Environmentally friendly
Swimming ponds are more ecologically friendly than standard swimming pools, which has contributed to their growing popularity. People are becoming more ecologically sensitive these days, so having a pond that does not require environmentally hazardous chemicals is a great bonus.
Install a high-quality water filtration system will ensure that your recreational pond remains chemical-free and thoroughly filtered for ideal swimming.
4. Insects aren't as bothersome as they used to be.
A recreational pond has the added benefit of attracting wildlife such as dragonflies, birds, and tadpoles, which will help you reduce pesky insects. Mosquitoes find it difficult to reproduce in the flowing water of your pond.
5. It's a fantastic hands-on learning tool.
Your swimming pond may serve as a terrific learning tool for your children because it is an eco-system. Nature may be enjoyed by your children right in their own backyard. They may also learn about gardening and develop an interest in nature by being encouraged to assist maintain and cultivate the plants in and around your pond, as well as observe the wildlife that is drawn to it.
6. Better for Your Family's Health
Swimming ponds are not only good for the environment, but they are also good for your family's health. Wouldn't it be nice to swim in a naturally clean, chemical-free pond rather than a chlorine-filled pool that dries up your skin and hurts your eyes?
7. Health Benefits with Swimming in a Natural Water Swimming Pool
There are several health benefits associated with swimming in natural water such as improved circulation, improved immune system, burns calories, increases confidence, and Reduces stress. Please our blog on the benefits of cold water swimming: https://www.pondandgardendesign.co.uk/resources/the-benefits-of-coldwater-swimming/
Cons
1. Investment
There is no hiding a dream SwimPond can be a considerable investment. However, you will save money in the long run due to the low ongoing maintenance costs.
This is because a SwimPond requires far less upkeep than a swimming pool. pond liners, for example, do not need to be changed like pool liners. 'This is a significant saving'
Furthermore, you won't have to buy expensive chemicals on a regular basis to maintain the water in your recreational pond clean. A recreational pond cleans itself naturally.
You won't have to test the water continually to ensure that the chemical balances are safe for swimming. Recreational ponds are not heated, so you may save money on your energy expenses. Because they aren't heated, the water within won't evaporate as quickly as it would in a pool, saving you money on water.
2. Requires a Fairly Large Area
Swimming ponds require a significant amount of room. As a result, if you have a small city lot, they aren't the ideal option. If you have a smaller yard, you may build a simple "plunge pond" that's just big enough for you to cool off in. However, if you have a larger property, why not go all out, and select the size that best suits your needs?
3. It must be professionally installed. You really need to know what you're doing if you want a swimming pond to work effectively and last for several years as it has its own eco-system. It's usually a good idea to employ a professional with swimming pond installation knowledge to handle it for you. They'll know how to set up your filtration system, which plants to use, how big it should be, and where it should be placed.