Pond cleaning is smelly, dirty and extremely time-consuming.
We have even had people saying, "It's the worst job I've ever done."
Cleaning your pond might be a terrible job, but it really is important if you want your pond to flourish and keep looking as good as new.
If you need your pond cleaning and you:
Don't have the time.
Want a professional service that won't leave your garden in a mess.
Want to protect your fish and wildlife.
Need a company that LOVES its clients and will do anything to keep you happy.
Then you are in the right place, and we would love to help.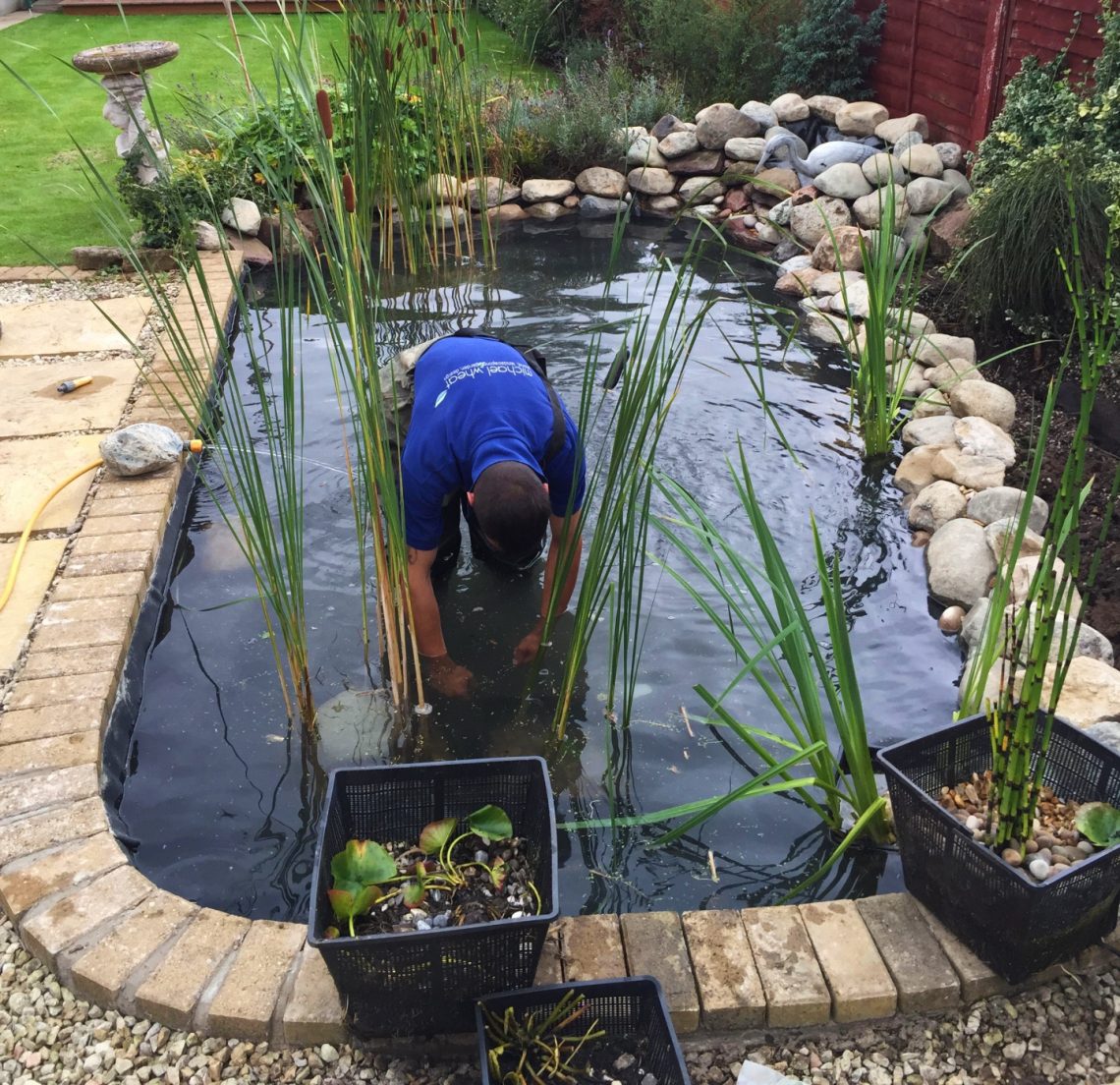 Pond Problems We Deal With
We can help you deal with:
blanket weed;
leaking pump;
filthy water; and
overgrown pond plants.
Whatever the task, our team is equipped to handle any problems you may have.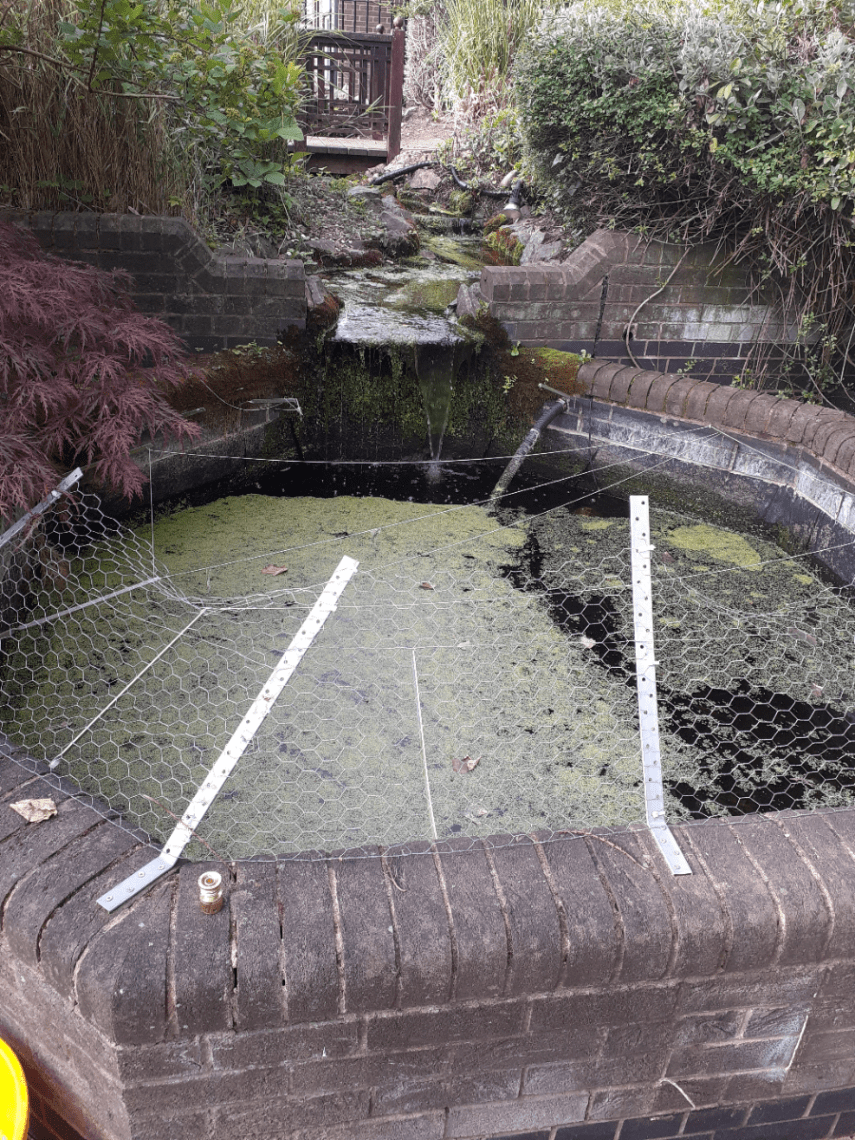 Our Simple Booking Process
When you enquire about your pond clean, our maintenance consultant will ask you for the size of your pond and some photos of it. This will allow our team to price the work as soon as possible and get the work started right away.
You then pay a deposit for your clean and we will book you in at a time that suits you.
We will then clean your pond in 1–3 weeks.
You can combine your pond clean with one of our maintenance packages.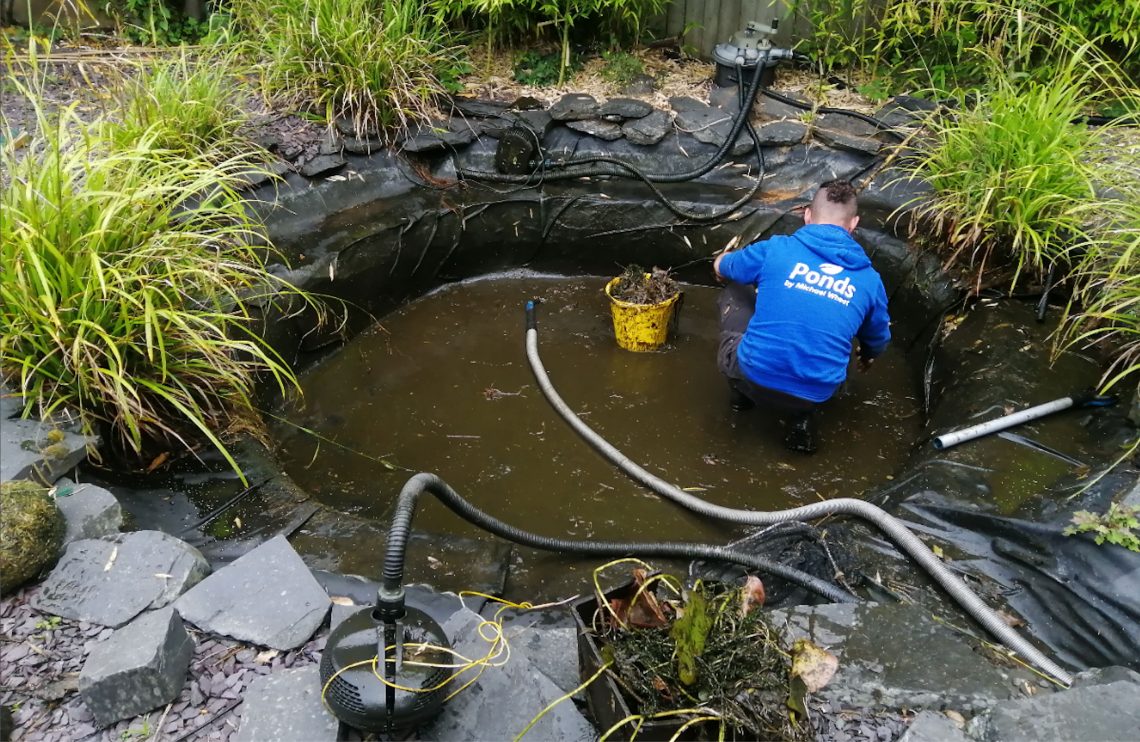 How We Clean Your Pond
When we clean your pond we do the following:
Half empty the water of your pond.
If there are any fish remove them, place them in our holding tank and check their health.
Fully empty the pond of water with a submersible pump.
Clean all sediment and debris from the bottom of the pond.
Cut back any overgrown pond plants.
Clean and service all pond equipment (pump, filter, and pipes).
Perform any fish treatments needed, including salt baths.
Refill the water and, if needed, add treatment for blanket weed.
Let's Start Your Pond Clean
Fill in the form to get a call from one of our pond consultants.
We will use and protect your data in accordance with our Privacy Policy.