Duck Ponds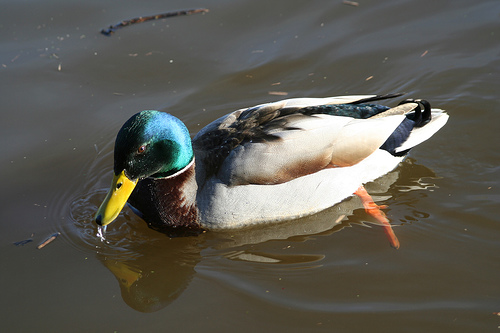 History of Duck Ponds:
Britain's Duck Ponds are disappearing.
Ponds used to be an iconic "staple" of the British countryside, with the humble pond dating back a over a thousand years and established in Saxon times as a source of washing and drinking water for villagers and their livestock. Now Duck Ponds are vanishing.
Duck Breeds in the UK:
Dabbling Ducks:
Mandarin
Wigeon
Gadwall
Teal
Mallard
Pintail
Garganey
Shoveler
Ruddy Duck
Diving Ducks:
Pochard
Tufted Duck
Scaup
Duck Ponds and your Garden:
Ducks are part of the natural ecology of ponds. Ducks in brooks and rivers are commonplace, and with the right information and plantlife in your pond they could be commonplace in your back garden. Occasional foraging visits by a few ducks should cause few problems to your pond, and are part of the natural ecology of any pond space.
Ducks help to transport native plant seed to different ponds, this, however, does come with its own problems where weed and algae can be transferred through the animals. When first inhabiting a small pond, duck will initially graze pond plants, frogspawn and small invertebrates.
Without pond plants, there is little food or cover for invertebrates or amphibians. As pond plants are grazed so the protection of pond edges is removed and banks become eroded and bare.
At Michael Wheat Pond and Garden Design, we are working closely with other organisation to ensure your Duck Pond and nature in your garden (and across the country) is looked after for future generations. If you would like further information of advice about a Wildlife Pond, get in touch!